HELLO TO ALL,
Greetings to You from the Ethiopia Reaching Beyond Words NGO, we are at the end of the year 2020, (for us it is 2013 as we have a seven-year difference in time from the Gregorian calendar) The new year for us begins on September 11th. Here is a little info about us, Ethiopia follows a calendar similar to the ancient Julian calendar, which started disappearing from the West in the 16th century. The world has adopted the Gregorian calendar, a calendar constituting 365 days in a year and 366 days in a leap year.However, Ethiopia uses the Coptic Calendar, which puts it years behind the rest of the world.
In General, this past year of 2020 we have passed through so many challenges both Globally and locally with the COVID-19 Virus. Even though this happened and has affected the world, our work has continued and passed the circumstances by the Mighty help of God and All the sacrificial support of the faithful. THANK YOU!
We would like to share with you the activities of the NGO for November and December 2020.
We have meetings with all our children and any family members every month, it's a great time to share what is happening locally and to give instructions and advice on how to continue to wash hands, wear masks and follow the guidelines. We encourage them to follow the school guidelines and regulations to be safe against Covid-19. Thank God for his protection of all our children. All 75 children and family members are well and not affected by Covid-19. The children are able to continue their education, which is so wonderful.
Each month we purchase edible oil and food supplies that are needed and distribute them to all our supported children's families. In December we also gave them bonus gifts to bless them. We bought new clothes for each child. They all are so happy.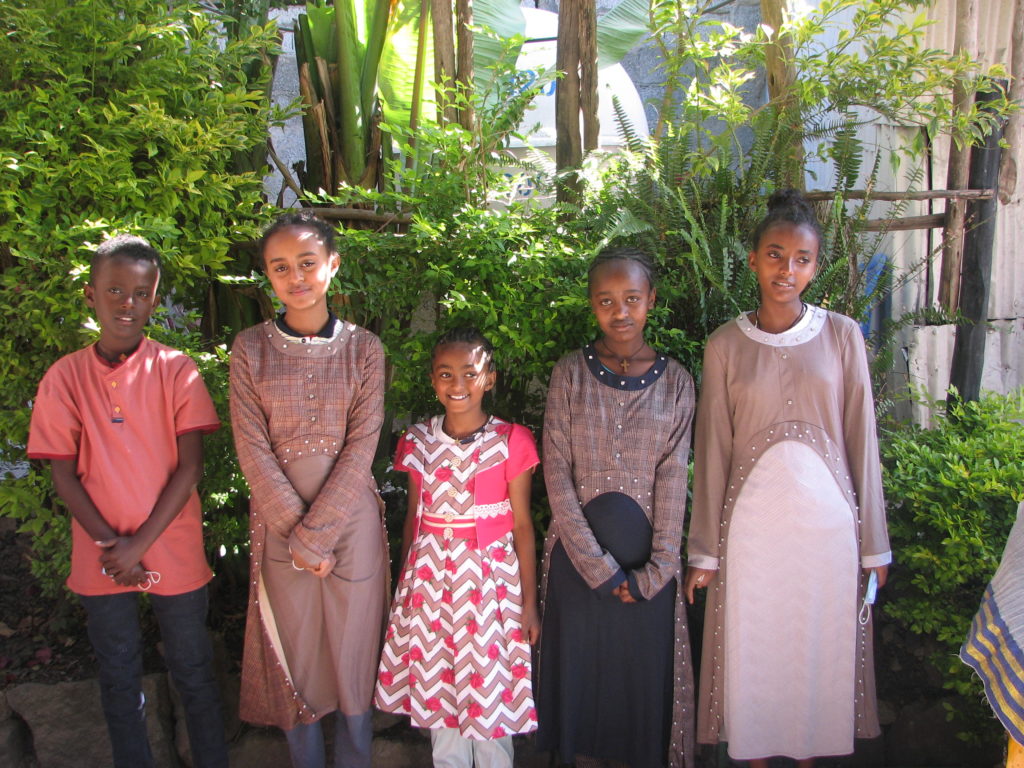 Our widows are working hard with their small businesses. What a blessing Sister Shewaye Yelew is as she has given the money to help purchase materials for Aynadis Ashagerie to start her own business.
As of January, we have relocated our office to the newly rented compound. We trust God will help us this New year 2021 and provide all the needs for His kingdom work.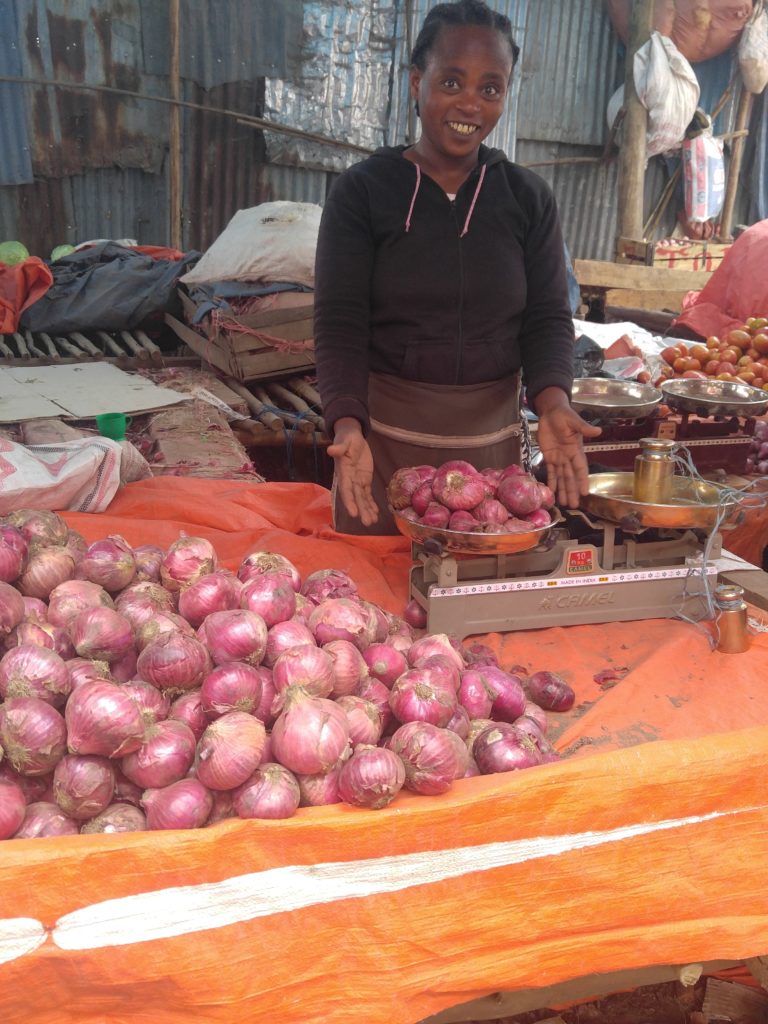 In addition, we have seen God's help in the work of support of the widows and single mothers' program. Our Dear Sister Shewaye Yalew has supported 11 widows this past year of 2020. May God Bless her! One of the newly supported mothers is Zenebech Paulo's, she is selling different things like onions, potatoes, cabbages, and other produce. Her daily income has increased, and she is very happy, (I have attached a picture of her working). The Filipino Missionary Elias C, Bancale and his team in this past year 2020 have donated and helped us also. We cannot thank those that help and support this good work in Ethiopia enough for their kindness and generosity.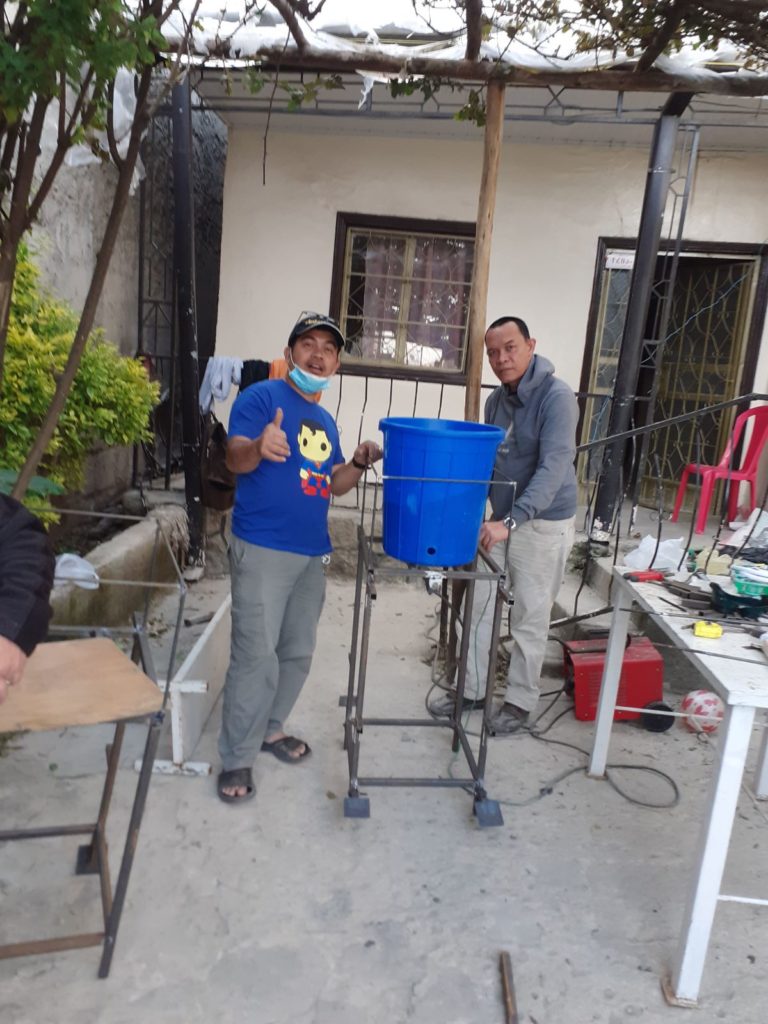 Here are four interviews of some of our children.
May God Bless You All. Thank You for continuing to keep us in your prayers it means a lot to us.
Brother Jemal and the Reaching Beyond Words Ethiopia Staff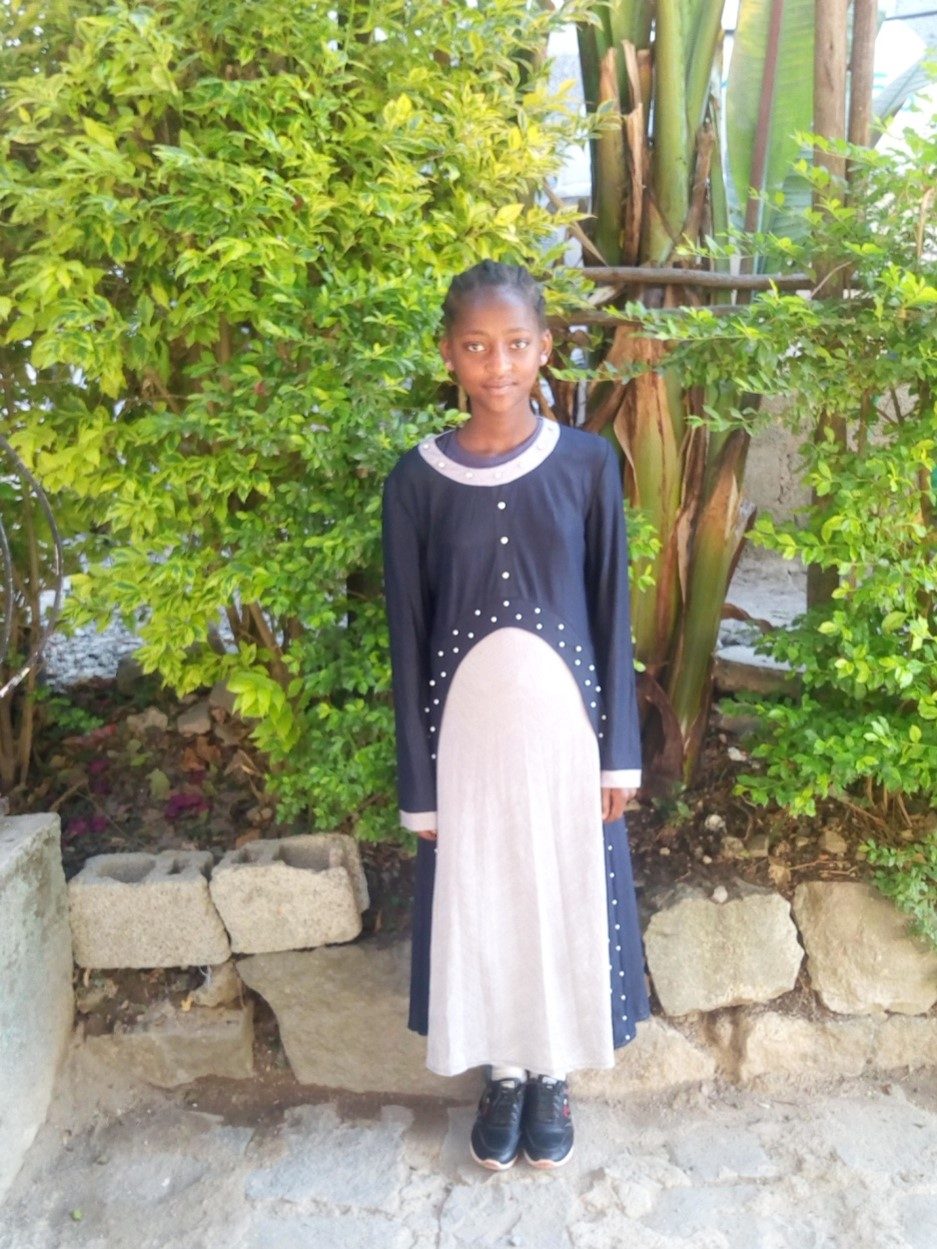 My name is Bilen Matiwose I am 14 years old and a grade 7 student. I live with my mother; her name is Sara Kebede. My mother is not educated, as she was not able to go to school when she was young. She gets different kinds of support with RBW like receiving teff flour, clothes, oil & other supplies. In the future I would like to be a hostess. I am so happy because I was given some new clothes at this time. My family is happy for the support from the RBW organization. I say that God bless all RBW members and the supporters.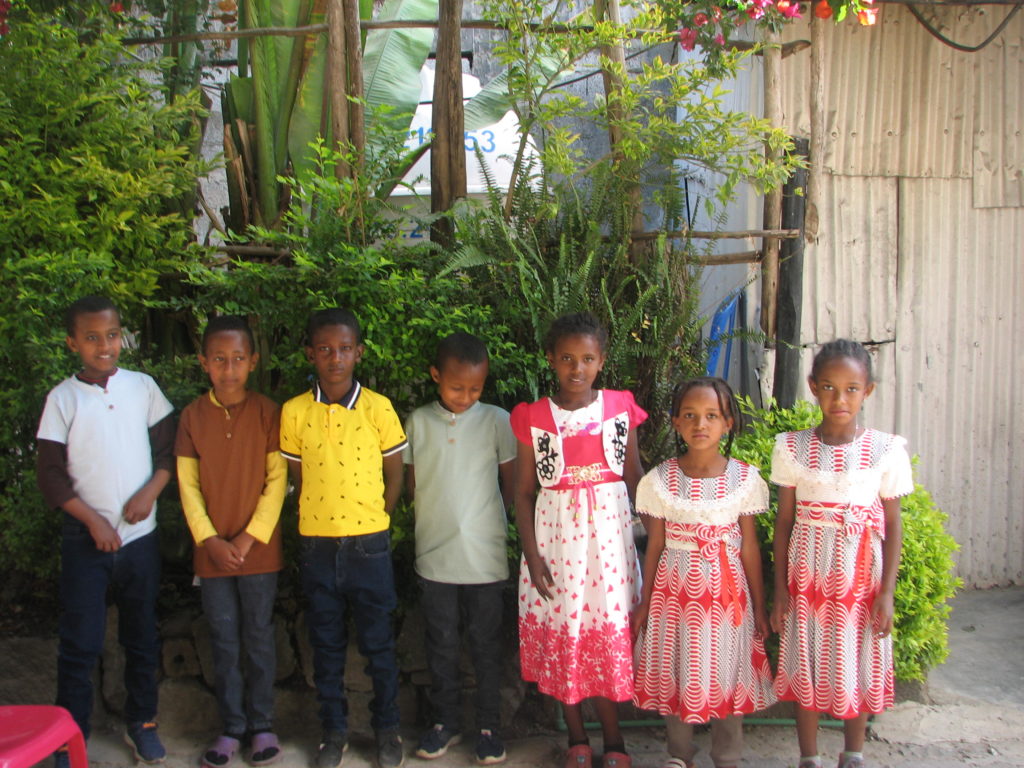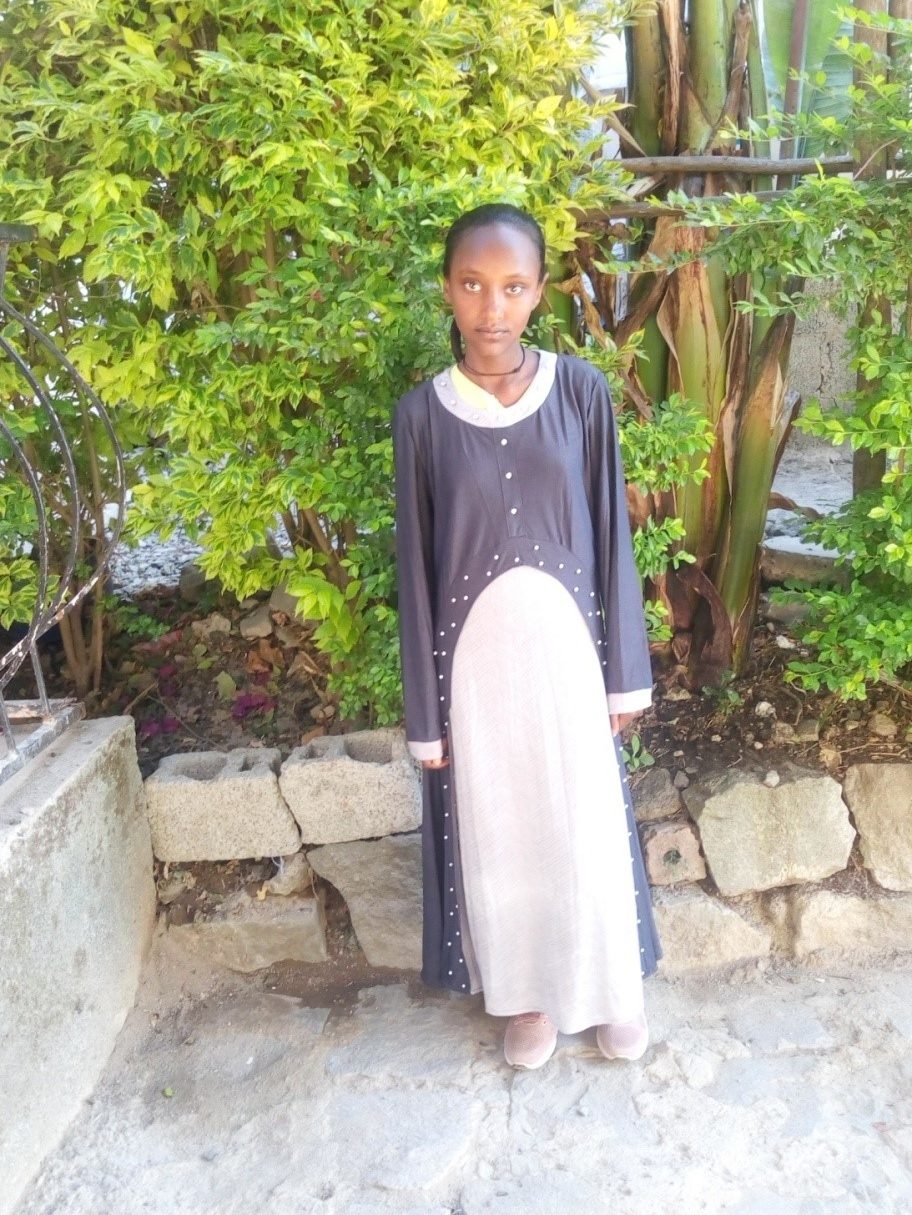 My name is Mirone Eliyase. I am 13 years old & a grade 7 student. I live with family. My mother's name is Alganesh Adimasu. My parents did not get to go to school when they were young, so I am thankful for the education I am receiving. Through the RBW program we receive education materials, teff flour, clothes, edible oil, different sanitary items to name a few. In the future I want to be a pilot. I am so happy because of getting clothes at this time. My family is incredibly happy with getting support from the Reaching Beyond Words organization. I say God bless all RBW members and the supporters too.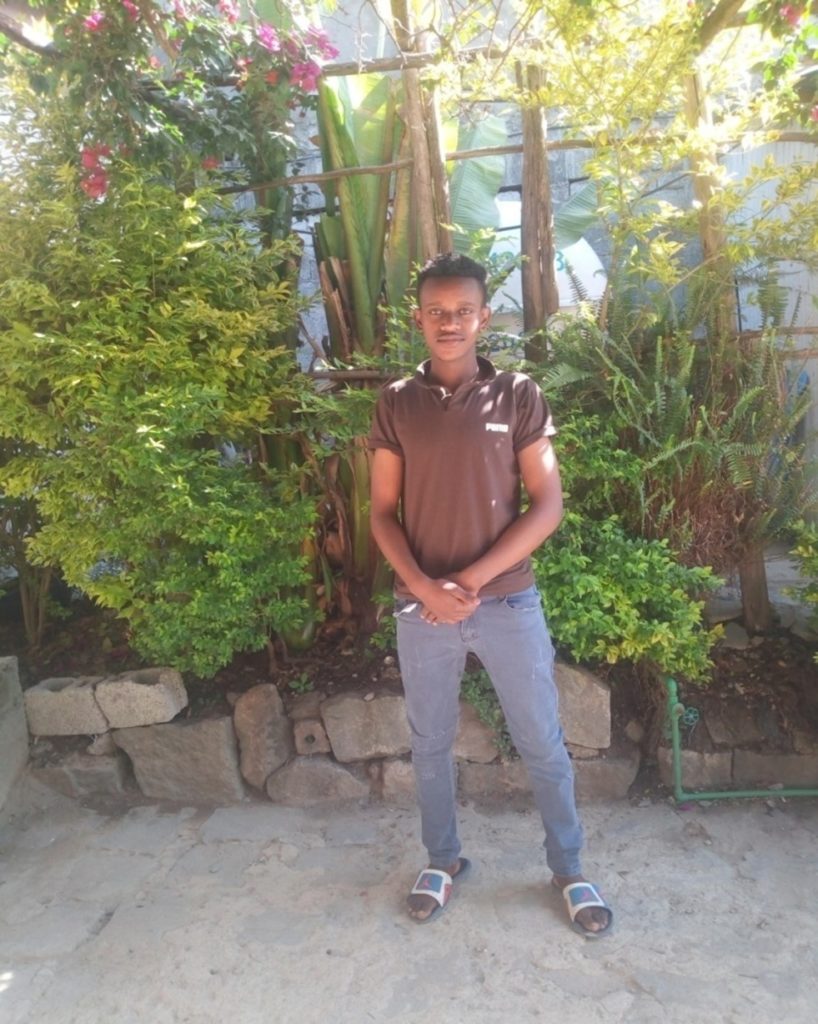 My name is Abreham Shwangizawu. I am 17 years old and in grade 11. I live with my mother. My mother's name is Fasika Demoze. She works hard having no former education. In the future I want to be an artist. I am grateful for getting clothes and all the education and food support at this time. My family is so happy with the support we receive from the RBW organization. Thank You and God Bless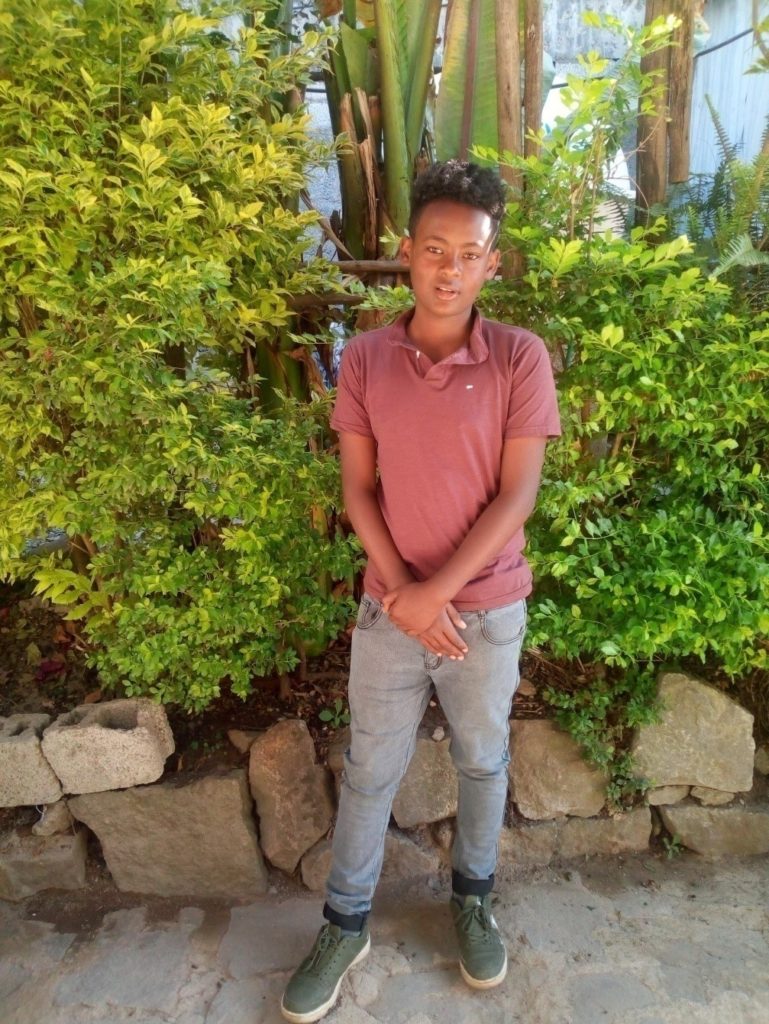 Hi, my name is Samuel Abera. I am 15 years old and a grade 8 student. I live with my mother. My mother's name is Nigat Workneh. In the future I would like to be a teacher. My mother and I are thankful for the support from RBW Ethiopia. I like my new clothes too. Thank You Reaching Beyond Words