Hello Everyone,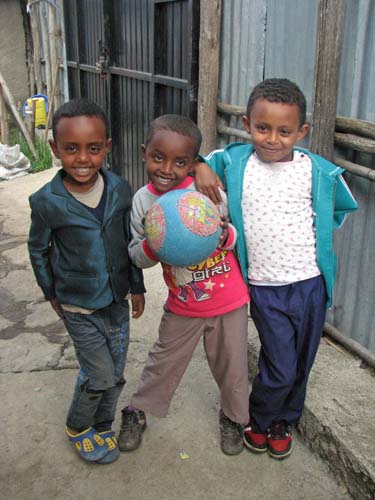 Greetings again from here at the Ethiopian Reaching Beyond Words NGO. We rejoice and are so glad to share with you the ongoing work here. By the help of the Almighty God we were able to accomplish the following things in the month of February 2017:
We had some extra work as we moved the NGO office and supplies to a new office compound. The good news is the compound we have rented is not too far from our old office, so fortunately that made the move a little easier. We are very grateful for the provision of our new office as it is not always that easy to find a place.
The ongoing work is continuing as usual; the different programs are running smoothly and the staff is working hard.
The meetings we have with our children and their families once a month are going very well. The children are attending their Saturday tutorial classes and we have seen improvement in their academic status. They have started their second semester in their school and the social worker is continuing to visit their homes as well. During her visits she is able to observe each child and encourage them where needed.
Currently we have started a new program giving training for all of the children's families so they can learn to be self-sustainable. They have learned how to open a savings account and now all families have opened their savings account and have started saving.
Sister Lemlem is giving training and business advice to the families, which for many of these families they have never known how to do even the simplest business practice.
We have purchased and distributed school materials for all 75 children. They received books, pens, and pencils. Our special needs supported children are attending their education in the school with good health now. They say "God bless you."
We have seen God's provision has followed our work daily. We know your lovely contributions are helping this work a lot. May God bless each of you!
Brother Jemal and the ETH RBW NGO Staff