Some very exciting news from the NGO in Uganda, Timotheus has arrived!! A healthy 3.2 kilograms (7.055 pounds) handsome little boy. His parents Brother Godfrey and Sister Concy are delighted that he has arrived. Timotheus,(which means honoring God), was born at 1am on October 29th, 2020. Timotheus is the evidence of the Lord's blessing concerning the father and mother's pursuit for righteousness from the very beginning of their marriage. Mother and baby are home now, adjusting to all the new adventures of a precious little bundle of joy. For those of you that would like to send a note of congratulations or inspiring words please send them to info@rbwonline.org for our new parents to read. We are all rejoicing as this little fella is an answer to prayer. Victory Won!!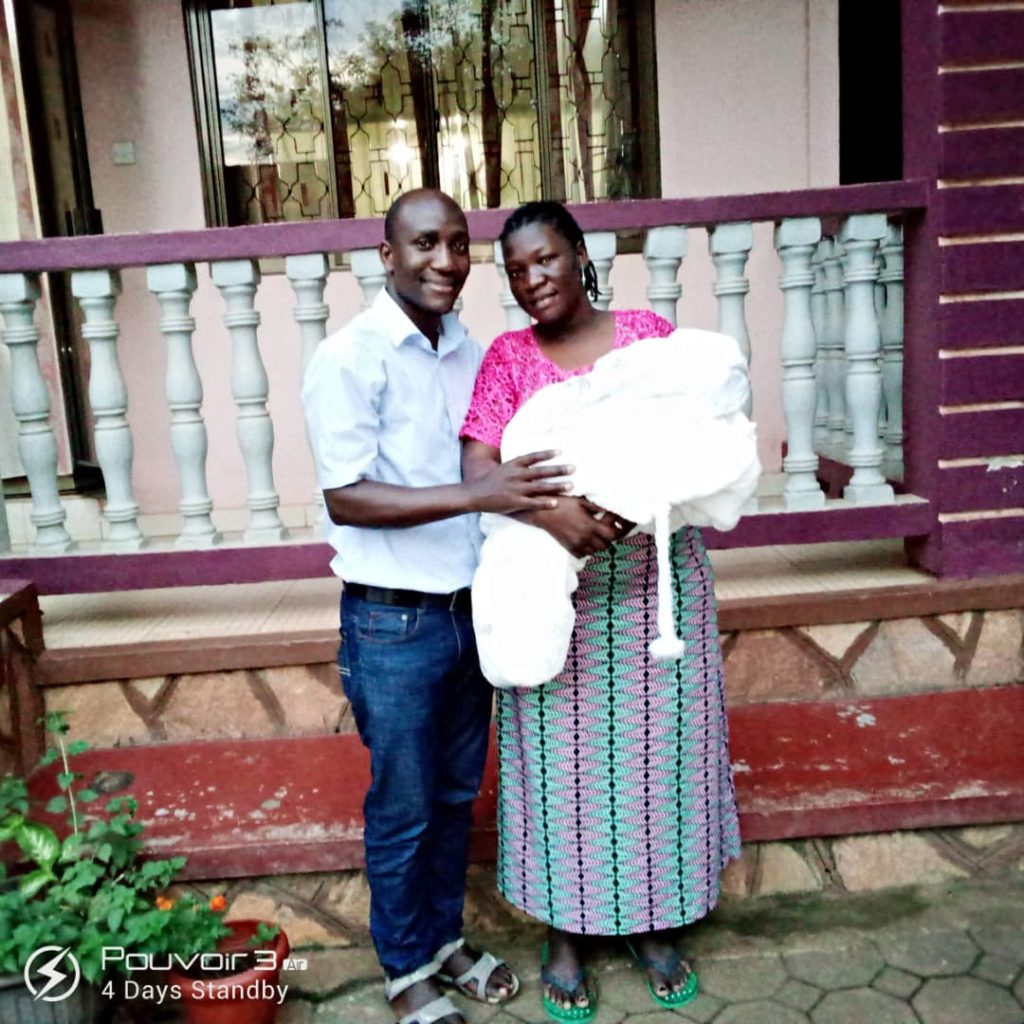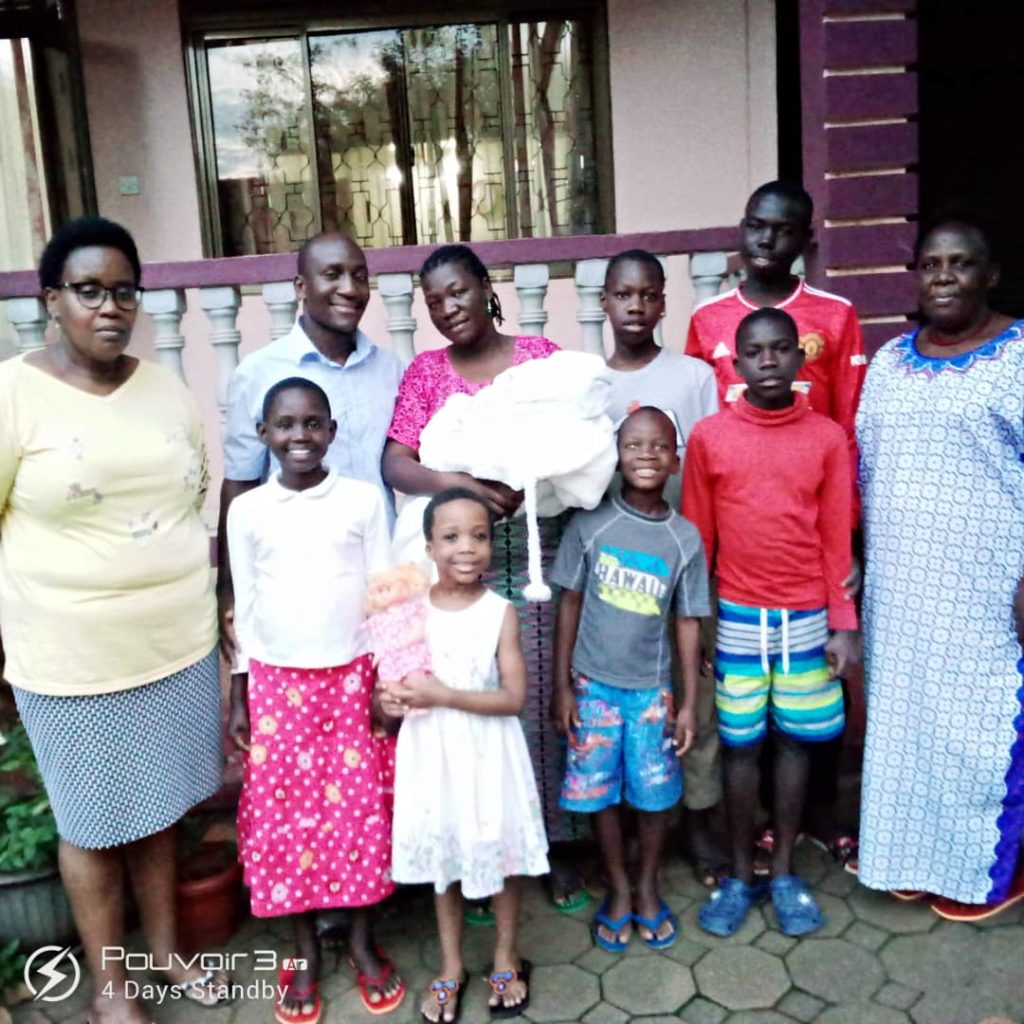 Reaching Beyond Words Uganda NGO greets you all our dear donors and sponsors. We would love to share with you some updates on what has been happening at the NGO since our last report.
Since the month of March 2020 all schools in Uganda have been closed due to the outbreak of COVID-19 which affected the school programs. The children who were to do their final examination in October and November 2020 will wait until next year around April and May 2021(next year).
It has been seven months now that the children in the program have been home here at the mission house. We really thank God for during all that is going on around us it has been a blessing to be with the children on an everyday basis. It has given us such quality time with them both for school but even more valuable the spiritual times in the Lord.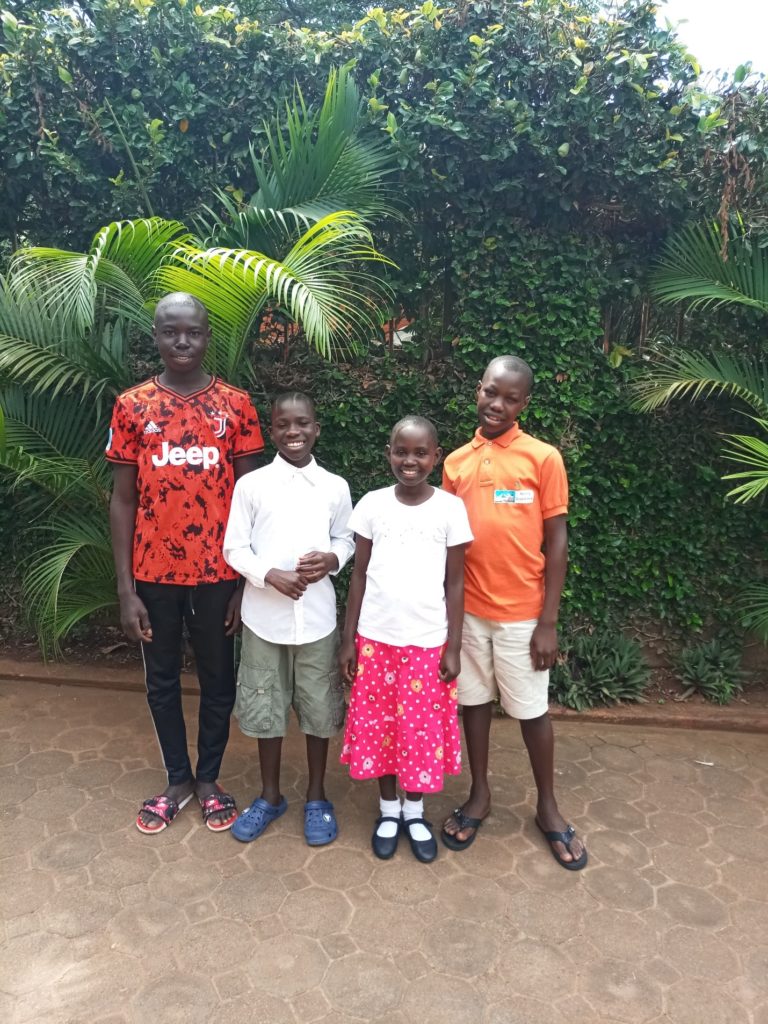 Each child here at the mission house is doing E-learning on Television and also being assisted by counselors Sister Concy and Brother Godfrey with their schoolwork.  E-learning is dedicated to assist students achieve their academic goals by providing free educational material. We do pay for WI-fi that allows them to access the internet, to watch the teaching programs through televised classes or by radio. E-learning requires a lot of parents, (in our case counselors) involvement to explain, help the child understand the teachings and help with assignments. The E-courses help the students correct and build their confidence.  The older children which are candidates for returning to private school have been taking the classes on television, but now that they are going back to school; other students are going to continue with the E-learning. We have been home-schooling all the children that stay at the mission house.
Right now the government through the ministry of Education and sports has allowed only the finalist to go back to school (on the 15th October 2020) to prepare for their final examinations and the rest of the children will report back to school next year if all goes well. For the rest of the children the government has decided that they will continue with the E-Learning from home because right now it is still not safe for them to be at school. Counselors Godfrey and Sister Concy will continue to help the young children who will be learning from home. Counselor Godfrey will be getting some learning materials for the young children from their school on the 15th of October 2020, as he drops the other children at school.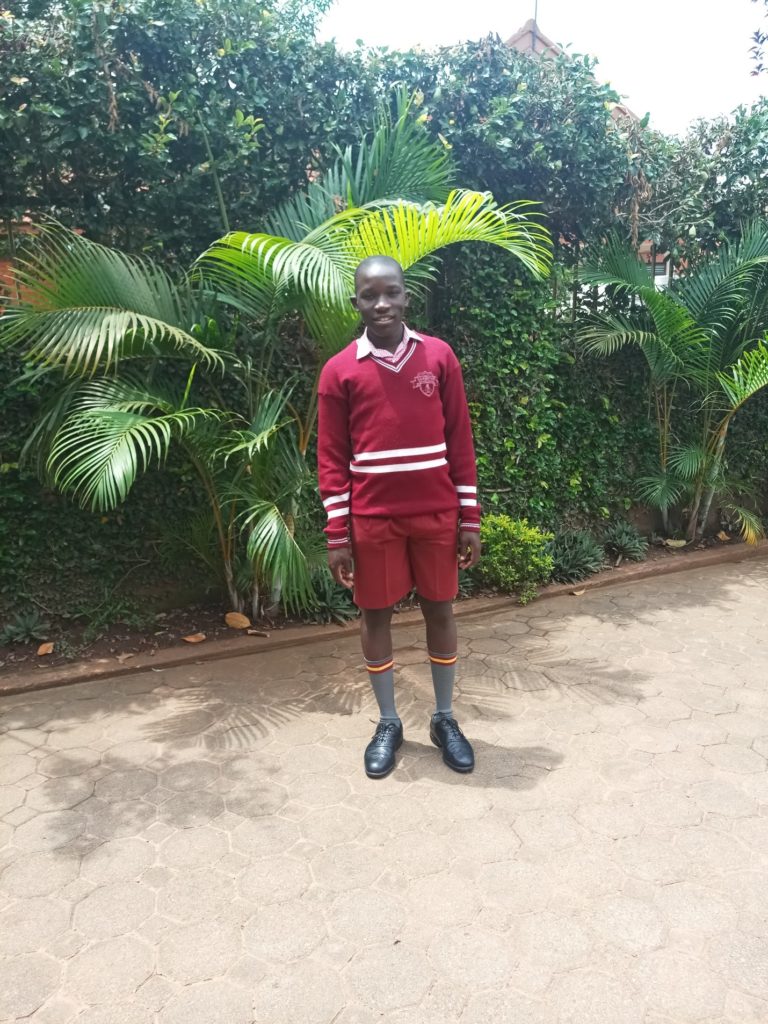 Brother Godfrey and Sister Concy also encouraged Omara Aaron to sit for the final which will be done next year in April (2021) because he has been really reading and doing different exams and attending the online classes. Counselor Godfrey and Counselor Concy believe Aaron can make it because he is a determined boy. Brother Godfrey and Sister Concy did talk with Aaron's school head teacher about him sitting in for the final examinations and we thank God he accepted the idea and gave us more revision books for Aaron to use. Aaron will be going to boarding school on Thursday 15th October 2020 to prepare for his final examination.
Mercy and Daphine will also be going back to their boarding school on 15th October 2020 since Mercy is a finalist and for Daphine she is doing a vocational course (on Catering) and she will be sitting in for her exams at the end of this year. At the boarding school they will be taught how to prepare for the next classes coming up next year. We at Reaching Beyond Words Uganda pay for each child to attend school, whether it be boarding school or public. Right now, it's only the finalist at boarding schools that can attend classes on campus.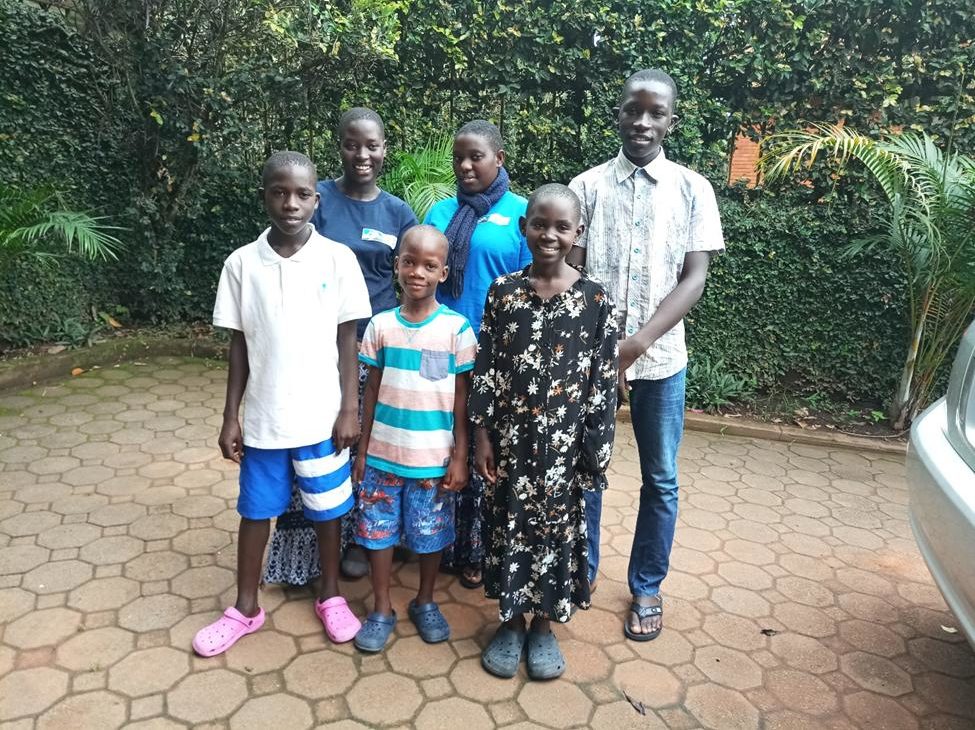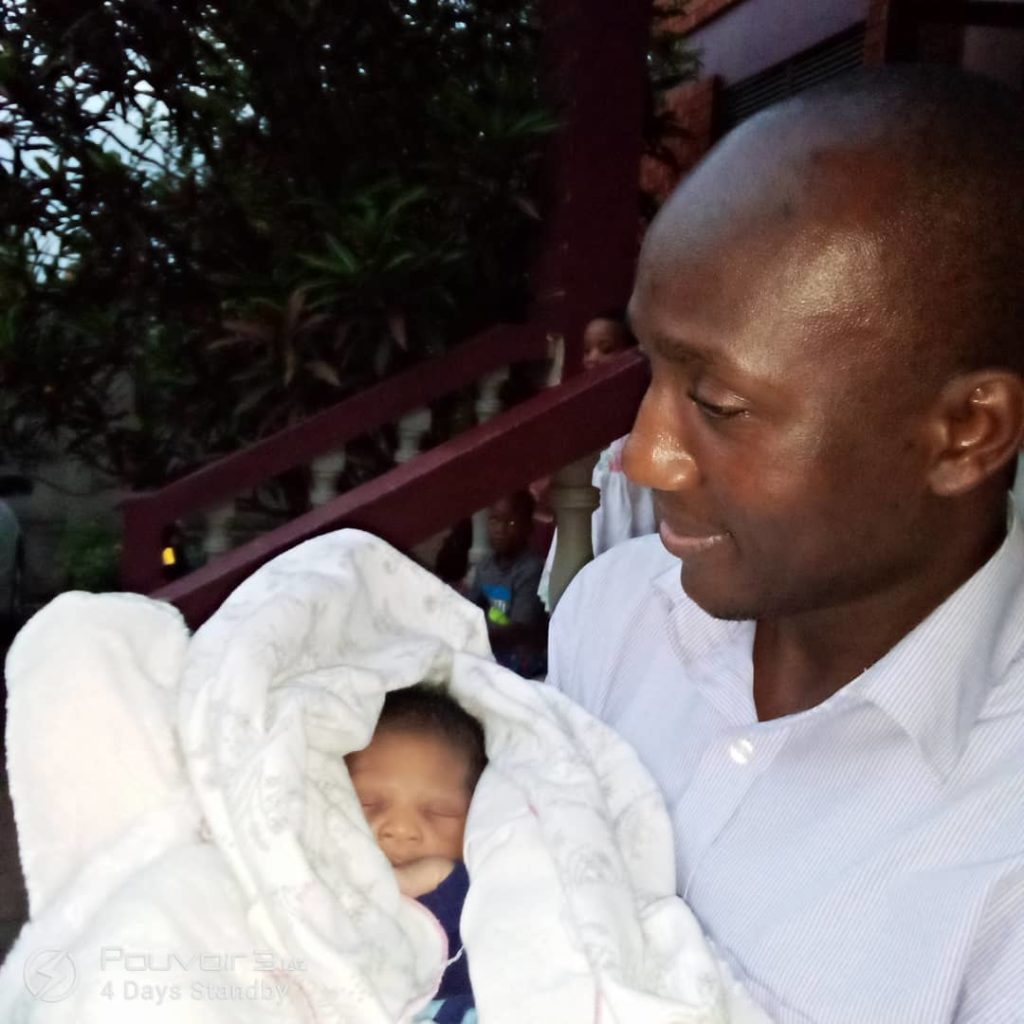 We bought all the school and personal requirements the children needed who are reporting to school on 15th October 2020. Since there will not be visitations at school, the children will report to school with enough of everything that is required. We will keep in touch with each child by phone.
Pray with us as we are not sure what will be happening next year to the student's, either they are going to be promoted to the next class or they might have to repeat the same class next year. Right now, we have four children at the mission house we are home-schooling.
We thank all of you for keeping us in your prayers. God Bless You!!
Reaching Beyond Words Uganda NGO Staff