Hello to All,
Greetings again for you all, we are always happy sharing the work of the NGO here at the Reaching Beyond Words in Ethiopia.
The month of May 2018 report is as follows:
As we usually do, we have meetings once a month with our children and their families. In our meetings we discuss about our children's health, education and their responsibility as a family.
We have purchased and distributed sanitation materials, hair oil, tooth brushes, bath soaps, etc. for all our children.
The tutorial class every Saturday morning is continuing and the children are benefiting greatly.
The widows training is continuing with sister Lemlem. The ladies are learning how to sew different hand crafts with the idea of learning a trade and selling their products.
Our ongoing work is continuing very well!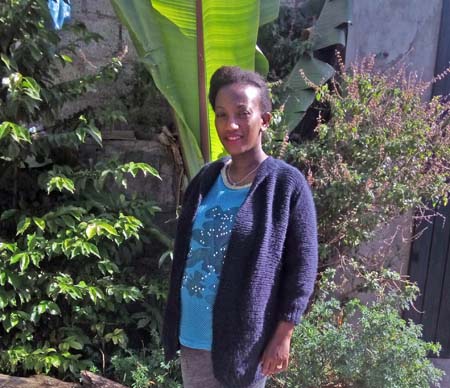 We would like to share an interview I did with our Secretary/Cashier. Her name is Zenu Gemechu Mersha. She said, "I have three brothers and five sisters; I am the last child in my family. I was raised up with my oldest sister and all my family are good parents; we have love for each other. I received Christ as my personal Savior when I was a child, a grade one student. I attended the primary school at Selam Children's Village School and High School at Wonderad. After High school I went to Cpu college, learned accounting and received my Diploma. Now I am working at Reaching Beyond Words. I am very happy to be working with a team I love so I thank God for all He did for me. I was married seven months ago and now I am pregnant and expecting a baby in a few months. I am very happy about my marriage and work. Then may God bless Reaching Beyond Words and all of you."
Finally, we would like to say God bless you all for all your lovely and sacrificial contributions.
God bless you!!
Brother Jemal and the Ethiopian Reaching Beyond Words NGO Staff