Hello to All,
Greetings to all from here at the Ethiopia Reaching Beyond Words NGO. We are always very happy to share with you our ETH RBW NGO'S work. Then here is our November's Month 2018 Report. We are grateful to have accomplished the following things:
We had meetings with our beneficiaries and their families as usual once in a month. When we get together as a group, it is so helpful to be able to share with the beneficiaries and their families with a time of training.
The Saturday tutorial classes are continuing very well, the other ongoing work is also moving along. We purchased and distributed nutritional food support for our children's families and we also purchased sanitation materials and distributed those as well.
This month we also gave seed money to 11 widows so they are starting their small businesses. We will update you as the widows and single mothers' businesses grow. Currently we have moved into our Reaching Beyond Words new office compound. Therefore, we have seen God's guidance and direction in his work. The monthly feeding program is continuing very well. We would like to say God bless you, those brothers who supported us by this feeding program.
Now let me share with you two of our Reaching Beyond Words supported children's interviews of their lives: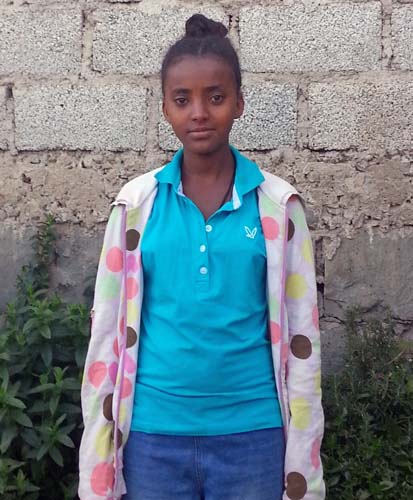 Belaynesh Melaku is 15 years old and a grade 8 student. Belaynesh is learning at Karalo Primary secondary school. She lives with her mother. Her mother's name is Adanech Worku. Belaynesh has 3 sisters and 1 brother. She said her favorite food is eggs. Her mother's monthly income in Ethiopian currency of Birr is 800 or $ 30. Her hobby is drawing. She said, "I am very happy by RBW's support. Because of the support now I am continuing my education. Thank you so much."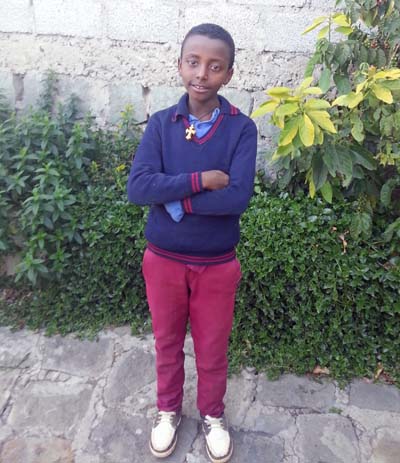 Yoseph Ali is 11 years old and a grade 5 student. Yoseph is learning at Wondirad primary school. Yoseph lives with his mother. His mother's name is Wude Tsega. Yoseph has 2 brothers and 1 sister. He says his favorite food is lentils. His mother's monthly income in Birr is 700 or $ 26. His hobby is football (or what you might call soccer). He says, "I am very happy for the RBW support; the tutorial class is helping me a lot. Thank you so much."
Finally, we know that your lovely and sacrificial support of our work is helping us much; then we would like to say thank you so much and may God bless you all.
Brother Jemal and the Ethiopia Reaching Beyond Words NGO Staff