Reaching Beyond Words Uganda (RBW-UGN) greets you all our dear donors and sponsors. We would love to share with you what has transpired in the Month of January, February and March 2020.
In January, we had purchased the school requirements for all the beneficiaries for example: books, pens, shoes, bags etc.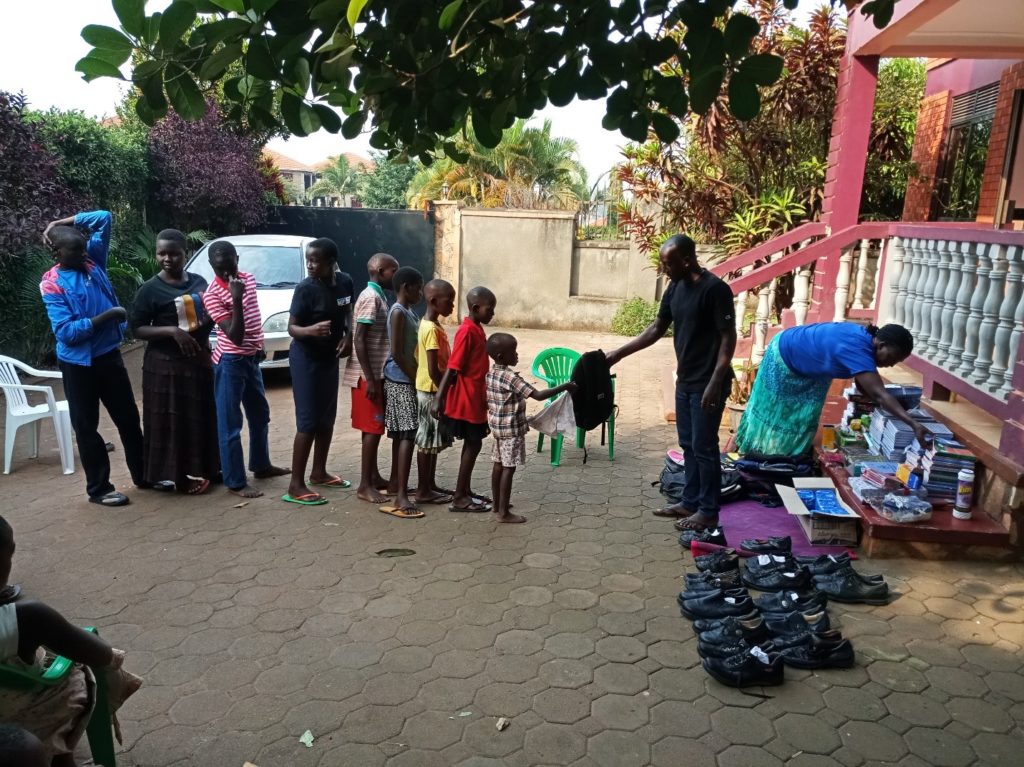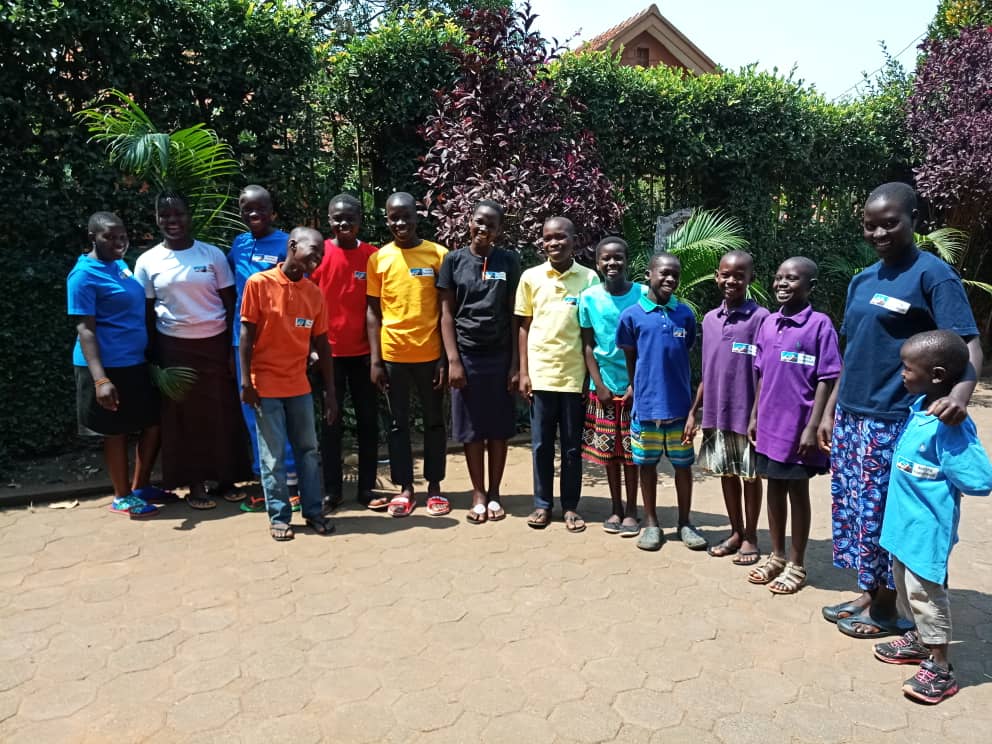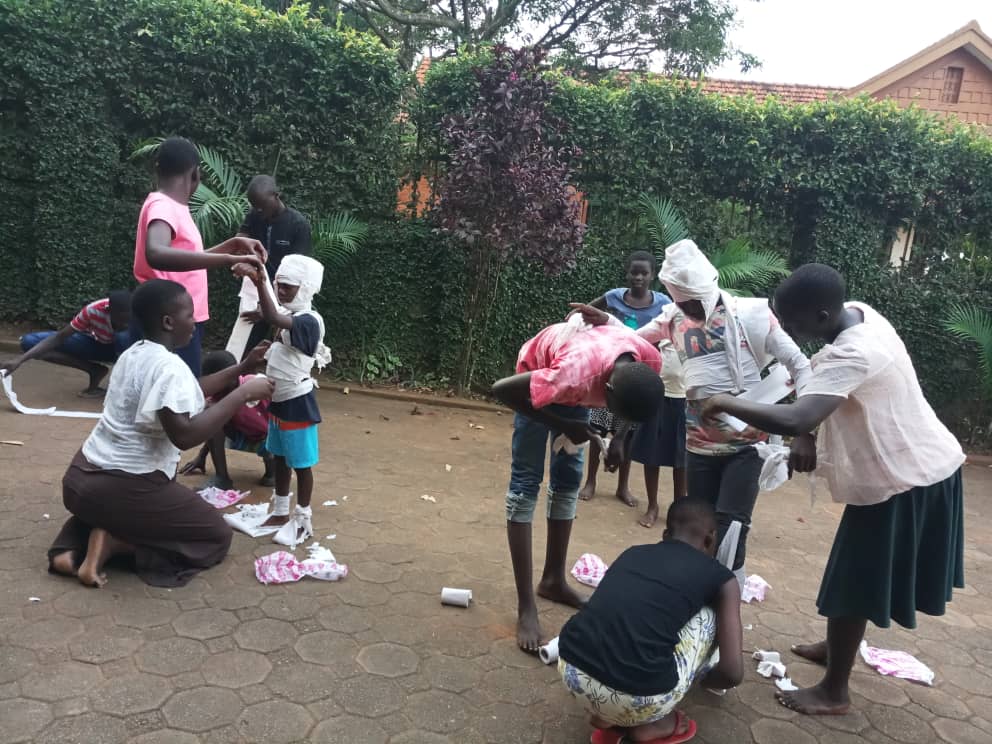 During the month of January 2020; we also had our children's camp. We also want to thank God for the knowledge and wisdom he has given the children to understand his word.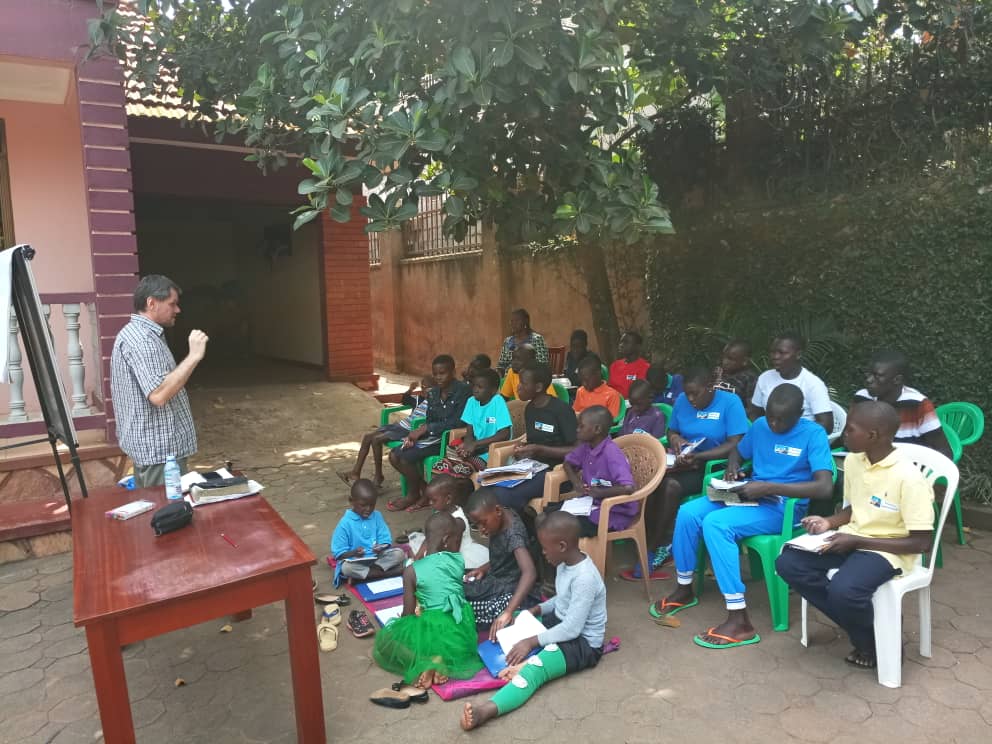 The children were also blessed with Brother Tomas and Brother Burt during the camp sharing with them the word of the Lord. During the camp we had 24 children, and this was the biggest number ever since we started the children's camp, and the youngest was 4 years old and oldest was 19 years old. The children said this time the camp was the best, with a lot of interesting activities with the word of God and with games. In the afternoon, there were questioning and networking; some of the children could not believe that they could make the armor of God using toilet paper within the 5 minute time limit that was set.
During the camp all the beneficiaries received Notebooks and Pens from Sister Teresa from the Czech Republic with a message written in each notebook, what a blessing. The children were very excited in how God does his work that most of the messages written in each of their books was speaking to each of them personally, yet Sister Teresa has never met them physically, but she was with them in the spirit. Amen
During this month we also distributed the school requirements to all the beneficiaries as is stated above.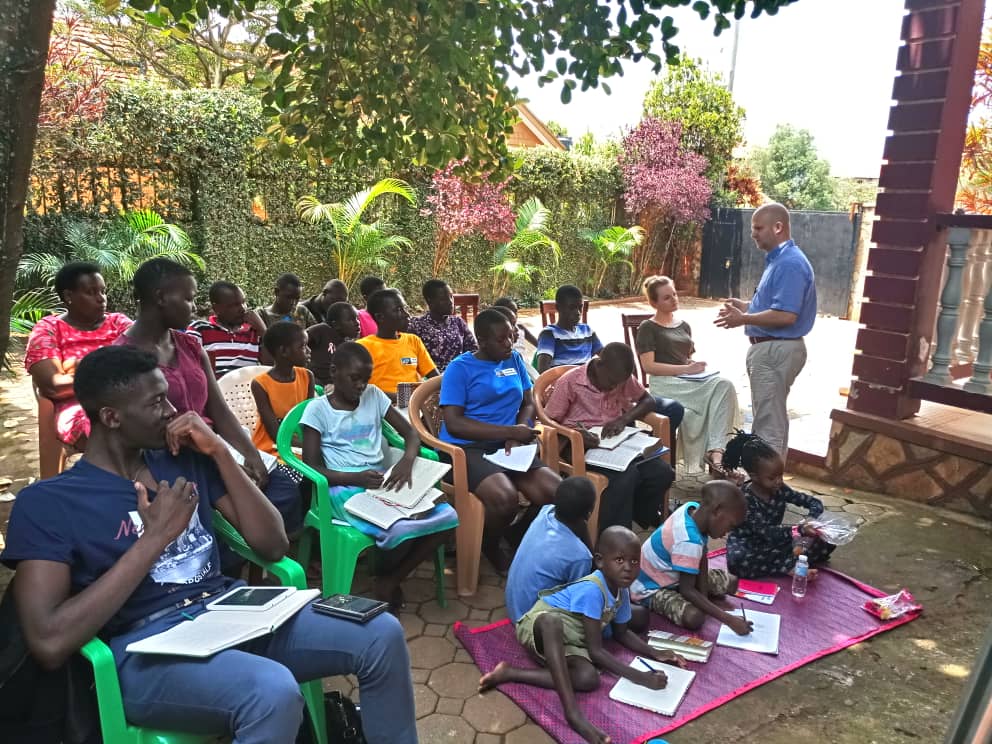 In February we had some more visitors which again the children really enjoyed. Brother Martin and his wife Kristyna with one of their daughters Johanna, came from the Czech Republic. Twenty-four children came to have some special times of fellowship and three of the young people were water baptized.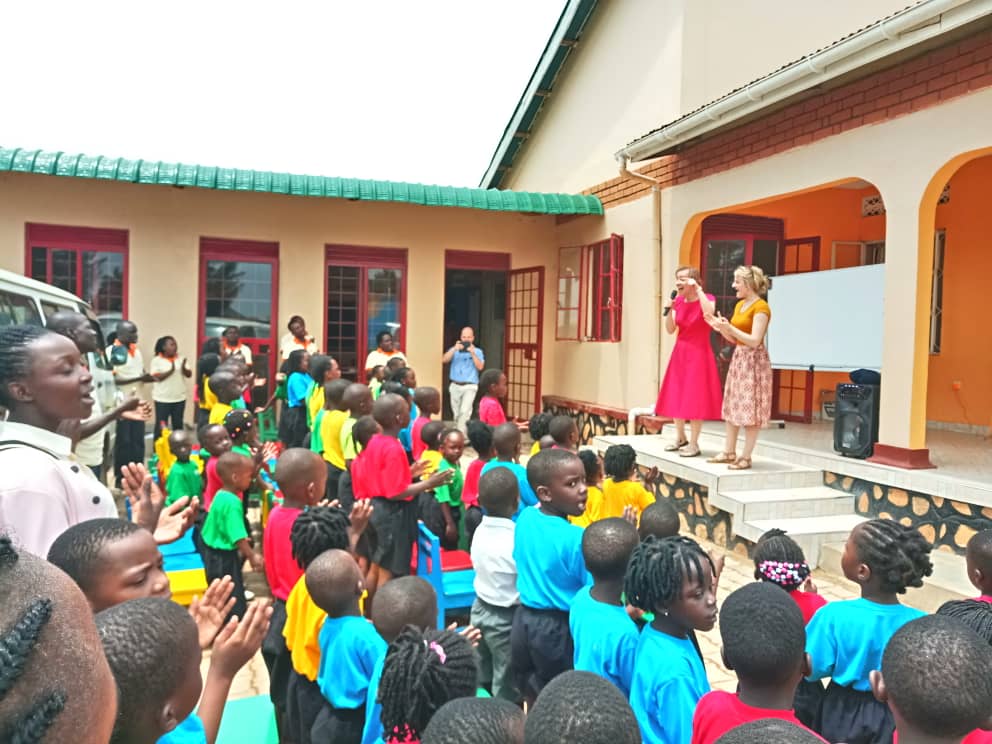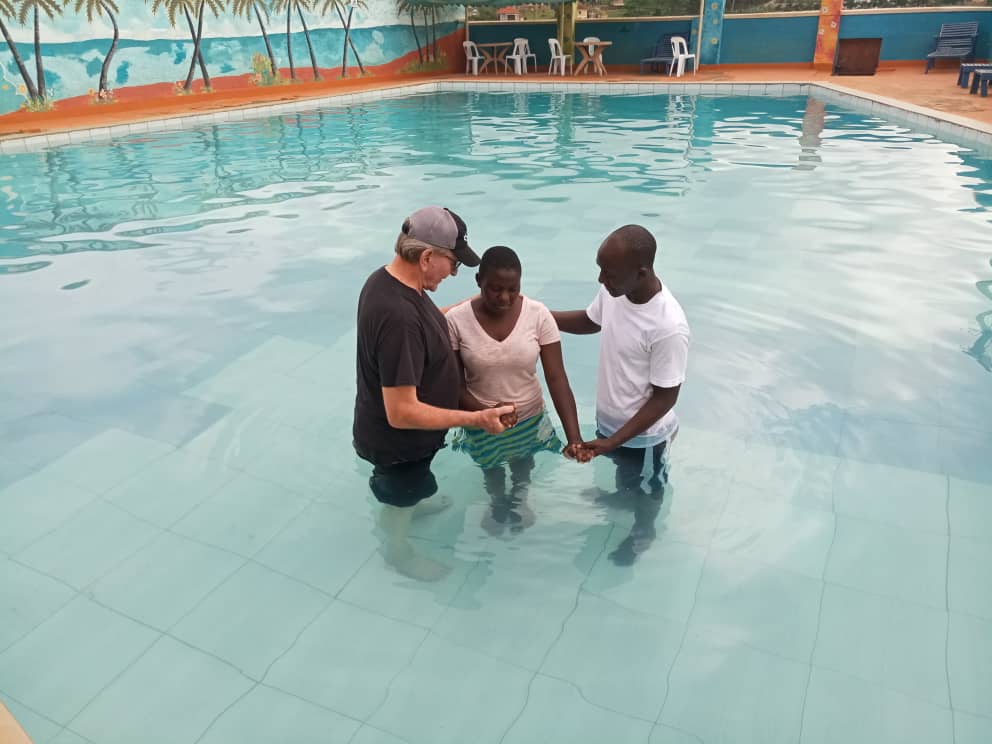 Sister Kristyna shares her testimony which is below:
The daylight was just getting into the room from behind the curtains as I woke up. Deep gentle singing was coming from downstairs of the mission house. It was very early. To capture the moment, I quickly turned on my phone and recorded less than a minute of the wonderful spiritual atmosphere. Hope you enjoy is as well as I did. Link to song: https://1drv.ms/u/s!Anosis2iKl6EvDMsuuIX-R9ZHAmk?e=57P8dD
There is something very special about praises in our Uganda fellowship meetings. Whether it was in sister Biri's house, or at the meetings in the University or schools…I experienced direct healing from sickness during these praises and much encouragement through their recordings later.
This last visit was very special to me. Ordained by God from the beginning to the end. Protected by Him, instructed by Him we arrived in Kampala on the 26th of February and stayed through the weekend till our departure on the following Monday. We have witnessed what a marvelous job Brother Burt Asbill and the precious local brethren have done for the past several years. Children approximately from ages 4 to 19 gather regularly there, not only to benefit from the provision in public education, social care etc. that brother Godfrey and his wife provide there for them. They come, because they are loved. They know it. They are so very grateful for every smile, every visit, and they pay back with their respect and with listening ears. Brother Burt and others teach the children very diligently in the Word of God and that has made a great change in the children 's lives. Some were thieves and bullies – now they are gentle and best students in their schools. Some despite of their own family's discouragement and disdain continue their studies and hope. They hope for better life than the one of their parents in the slums. They dream. One tall slim boy told me, that he would love to become a doctor. As he said that, I felt something spiritually prophetic in his desire and I keep thinking about him as a future doctor. May the God Almighty fulfill his desire for there surely are many sick and wounded in Uganda. Both physically and spiritually.
During the visit God opened several doors to Christian schools, where the children are being educated, that we go to minister in their congregations. The main word God repeated over and over was GROWTH. That they must go deeper into the Word of God and grow, so that one day they can possess their inheritance in the Lord. Many answered questions followed by invitations to come back that were a great encouragement for us. Where you feel hunger and desire, you feel like flying. Or like a fish in the water 😊 We loved it. We were blessed. link to song at school: https://1drv.ms/v/s!Anosis2iKl6EvDSY2G5TlzGC870R?e=Kp73SV
May the Lord continue to bless the gatherings in Kampala/Naayla, may He help the children to grow and possess their inheritance in the Lord.
Kristyna Klusonova
A Note from the Reaching Beyond Words Uganda NGO: With the global impact of the corona virus we are praying for God's covering and wisdom. Uganda as of March 20th until further notice is closing schools and public meetings and transportation. For some of the children that are in boarding schools, that are being closed, we are bringing them to the mission house, so they have a safe and healthy environment. Thank You for your prayers.