Greetings to all our Dear friends,
Let me start by saying Praise God concerning the activity of Reaching Beyond Words Ethiopia NGO. We have seen God's hand helping us every step of the way in keeping us safe and providing the provisions we need.
We are very grateful that the NGO has continued with our meetings with the children and family members, as it is a great opportunity to encourage and strengthen those in the program. Our talks include helpful points to live the right way of life, looking at ways to better their lives and to look ahead to a brighter future. All our children have finished the second semester Education. We thank God all of the children are fine and growing up so fast. As they say a picture is worth a thousand words, so here are some pictures to describe some of our recent activities.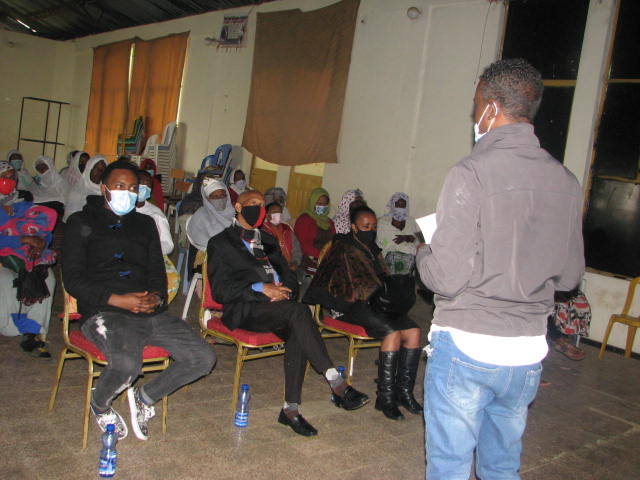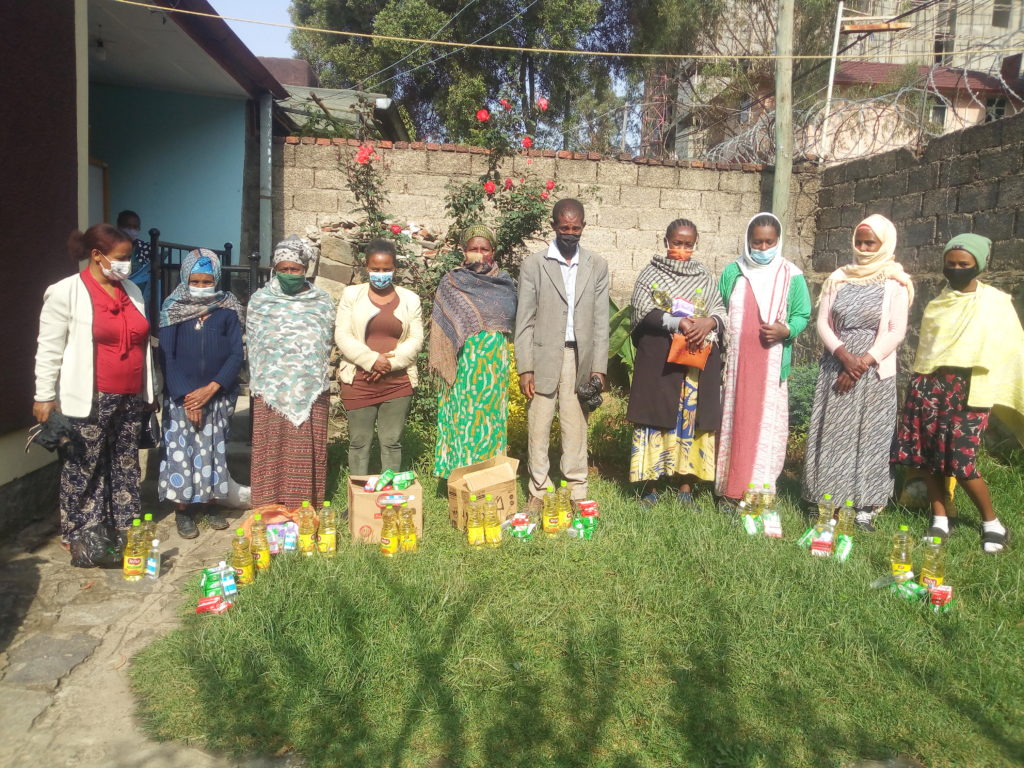 So Blessed to be able to help with food and needed supplies!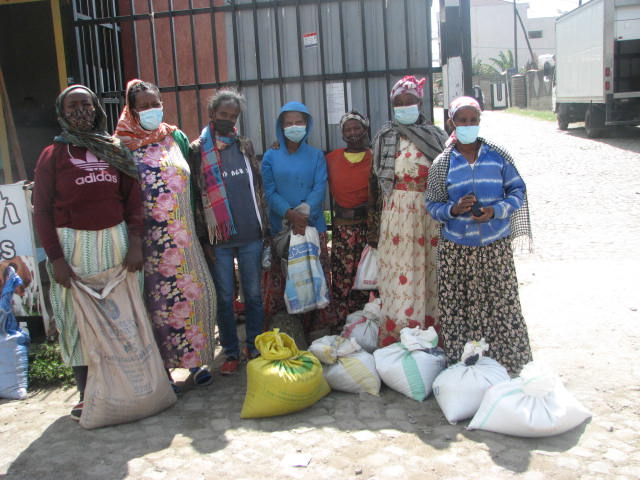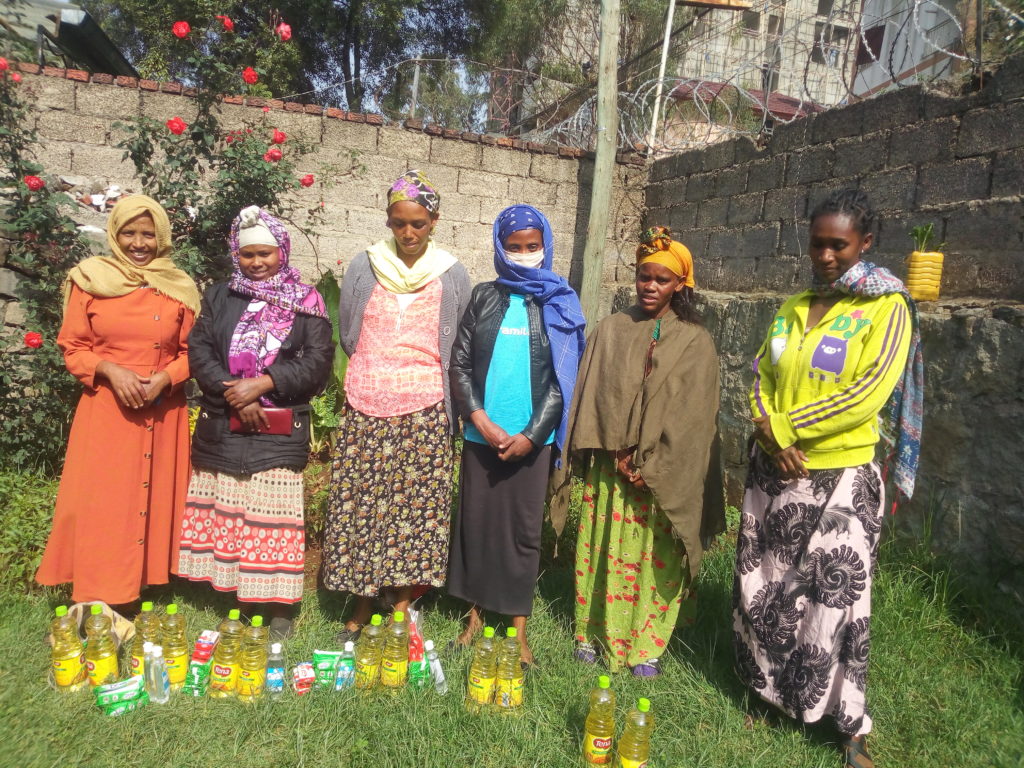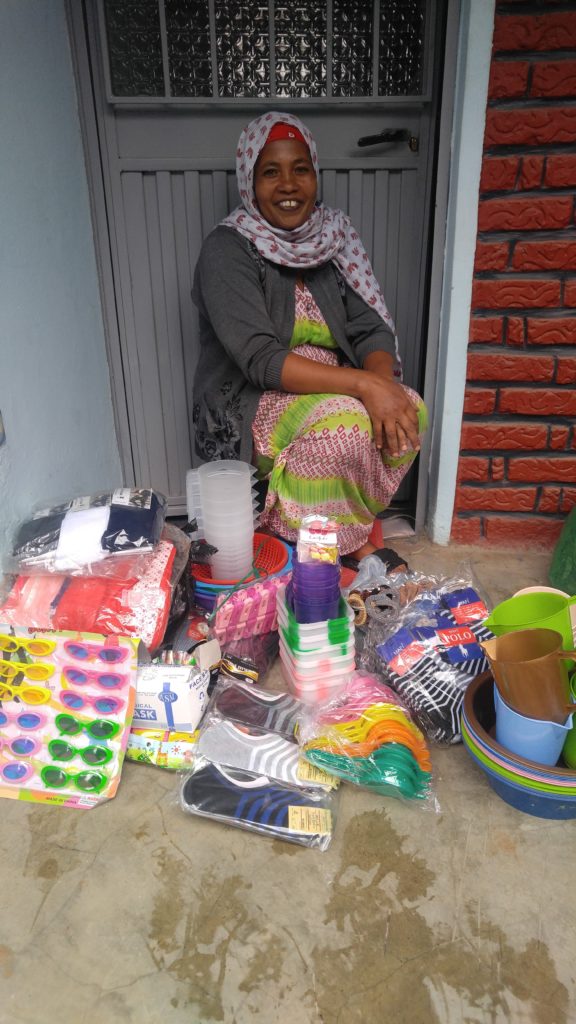 Each widow is receiving support to start their own businesses, that gives the ladies a viable livelihood. So marvelous to see them working at something they enjoy and getting paid for it. We say a special thank you to Sister Shewaye Ayalew for her continued support of the widows. THANK YOU!
There is some exciting news we would like to share as something has been offered to the NGO by the Charities office in Addas Ababa. There is a compound that another group had been using, but due to lack of funds they have closed it down. The Charities is offering it to Ethiopia Reaching Beyond Words NGO. How it works is you can use the compound for as long as you maintain it and have a working program functioning. Presently there are 4 buildings which some were used as a primary school. There is also a Day Care center. The compound needs some updating but overall offers the opportunity to reach more children. The Day Care has 64 children.
We would combine the current NGO program with the addition of the Day Care. It will be an added expense each month, but we believe it is what we should do. It is a wonderful opportunity. Please pray with us.
As always, we cannot thank you enough for your prayers and continued support. On our web site we have a motto " Help us create better communities- One Individual at a Time!"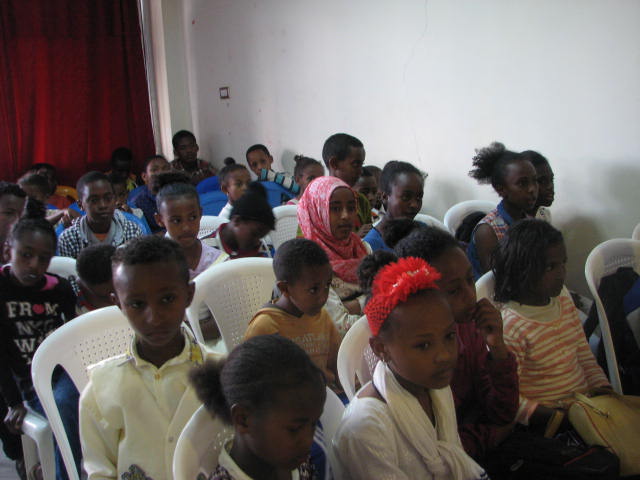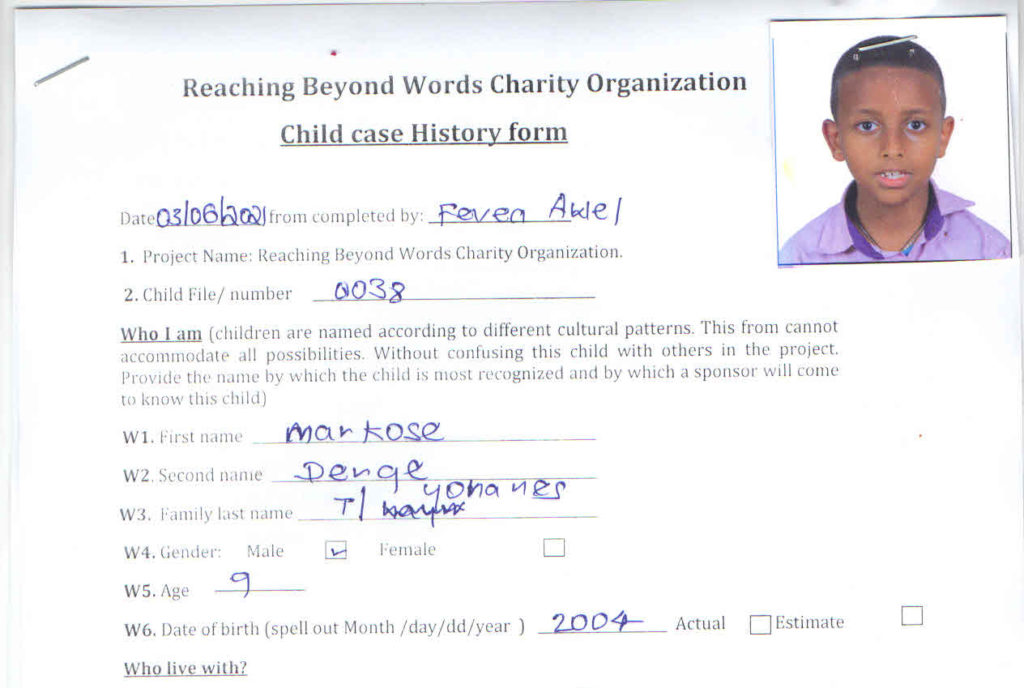 GOD BLESS YOU,
Ethiopia Reaching Beyond Words NGO, Brother Jemal and Staff