Reaching Beyond Words Monthly Report for the Month of March and April 2020
Kampala, Uganda, April 30th, 2020.
Reaching Beyond Words Uganda (RBW-U) greets you all our dear donors and sponsors. We would love to share with you what has transpired in the Month of March and April 2020.
On the 19th of March 2020, all schools in Uganda were closed due to the outbreak of COVID-19 which affected Reaching Beyond Words normal programs. One of the activities the children especially like is Center day's that we have once a month and of course joining in fellowship on Sundays. Since those days of getting together with all the children had to be stopped, we had to get creative. Thank God for cell phones as we have kept in touch with regular phone calls and sometimes merge chats so that we can all talk together, with the children in their homes. We keep in touch always to make sure they are well. Sister Concy said "We also encouraged the children not only to stay home but to also to take this time and use it for reading the word of God more and praying too. We have challenged the beneficiaries that are staying with their parent that if they do not spend time reading the Bible the beneficiaries in the mission house will be very ahead of them."
As some of you might know the children in the program come from extremely poor families and some from dangerous living situations that the program has rescued them from. When the boarding schools closed, we could not send some children back to homes that were unsafe, so Brother Godfrey and his wife Sister Concy, (RBW counselors) took five of these children to the Reaching Beyond Words mission house. For the RBW beneficiaries who are staying in the mission house, over 49 days now, there has been a lot of changes in the children that is both spiritual and physically.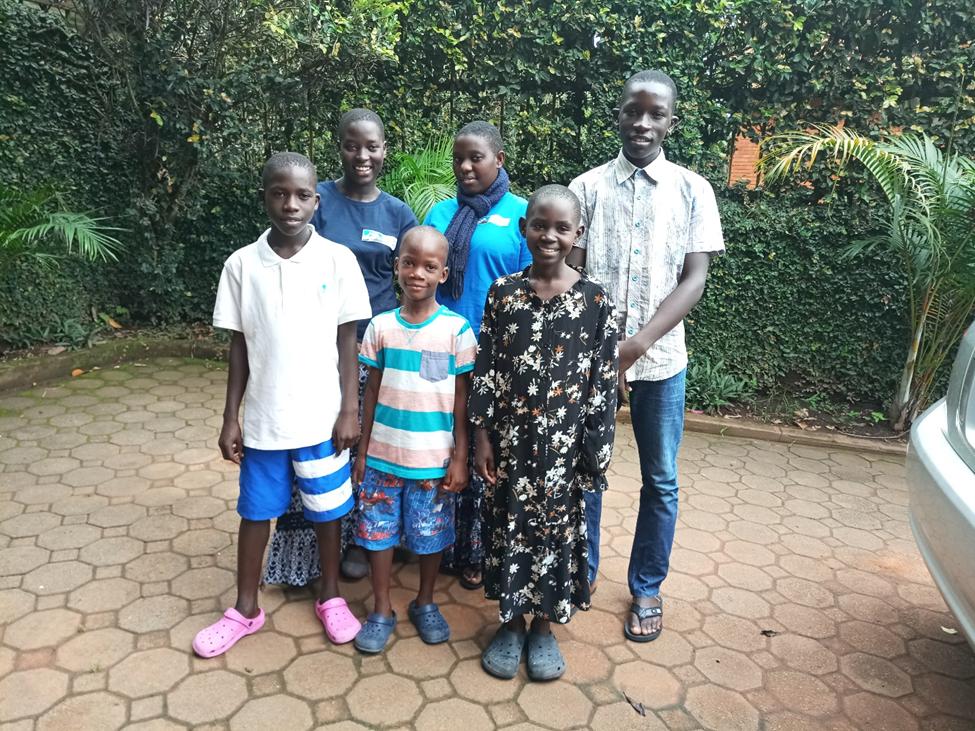 Spiritually, the children are growing, that is they can now even pray on their own, read the bible too, for example Stephen now can read the bible (KJV) and pray which is a great improvement. Ruth now 10 years old, has also greatly improved, physically her skin and appearance has changed, she does not get skins infections anymore and she is looking very beautiful. Ruth has learned to pray, and her prayers are powerful, she is also reading the word of God and having dreams too. Ruth has also become very talkative, (before she hardly spoke) and loves singing (worshiping).
In the mission house we do have fellowship every morning and during this time we do pray, share the word of God and give testimonies before we begin homeschooling the children. During that time Ruth gave a testimony how counselor Concy's phone call saved her life when her uncle had taken her back to the village and she was told that she would not be returning to Kampala. Ruth also said there was no food and the water in the village was very dirty. When she drank it her stomach would pain all day and she felt that it was the end of her life and she had started believing that her step mum's word that they will suffer and there will not be any happiness in their lives. Then a call came in and it was counselor Concy asking her mother to make sure Ruth gets back to Kampala the next day and that's how God saved her life.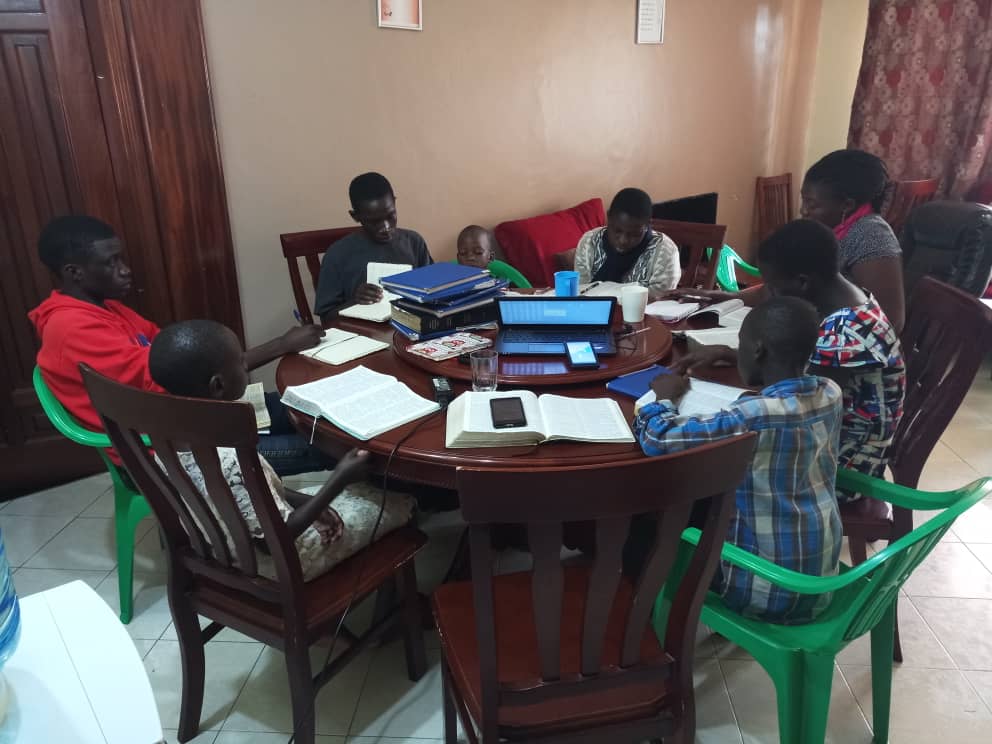 For Mercy, Daphine and Aaron are doing great and are busy with school classes on television and having tests which are accessed by counselor Concy and counselor Godfrey.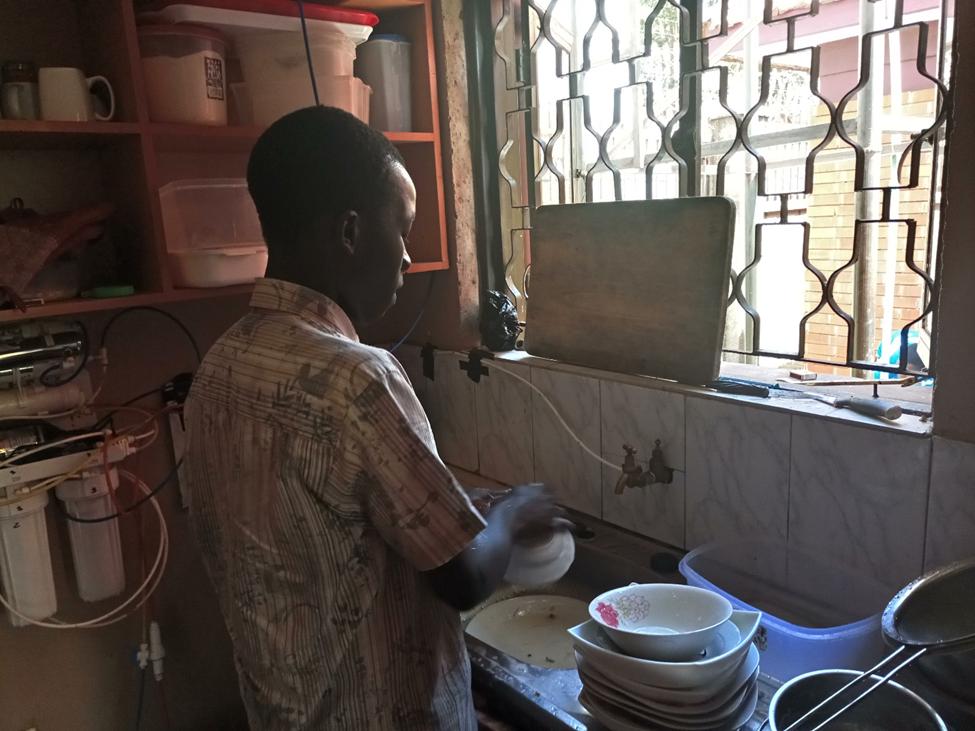 Brother Godfrey and Sister Concy have made it a must that the children have fellowship on their own, reading the Bible and then each child can come and share what they learned during the group fellowship time together. Aaron now can even lead the worship, which is a great improvement, we thank God for the confidants he has given Aaron.
It has been emphasized that bible study was something that the children could not play around with during this period so they started with the book of Ephesians, followed by Hebrews and now we are studying the book of Nehemiah and getting lessons learned from a spiritual aspect.
We really thank God for all his provisions during this trial pandemic time and for his protection over counselor Godfrey during this period because he is the only one in the house who has been going out to buy food. Buying food was another adventure, first the food prices were increased, and some items became hard to get. The other challenge was transporting the groceries for our happy children with sometimes big appetites, the government banded all non-governmental vehicles off the road. This meant no cars on the road and if you tried to drive your car, they would impound it. There are not any grocery stores close to the mission house and as you are on foot how are you going to carry what you need for eight people to eat? Fortunately, counselor Godfrey had a friend with a motorcycle, that agreed to rent the use of it for getting food. The government would allow "Boda Boda's(motorcycles ) on the road if only one person was driving. Counselor Godfrey got quite clever in strapping a big water bottle on one side and lots of bags all around, or a box in back and a back pack in front of him. :):)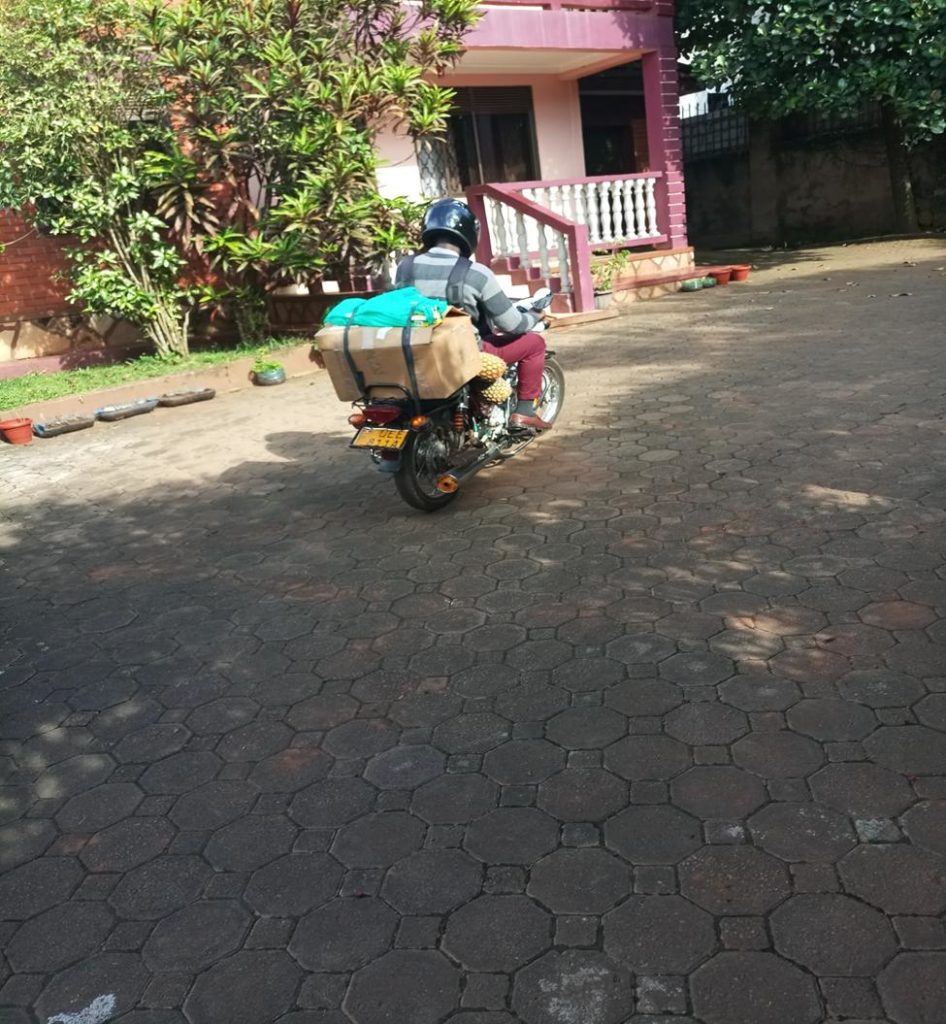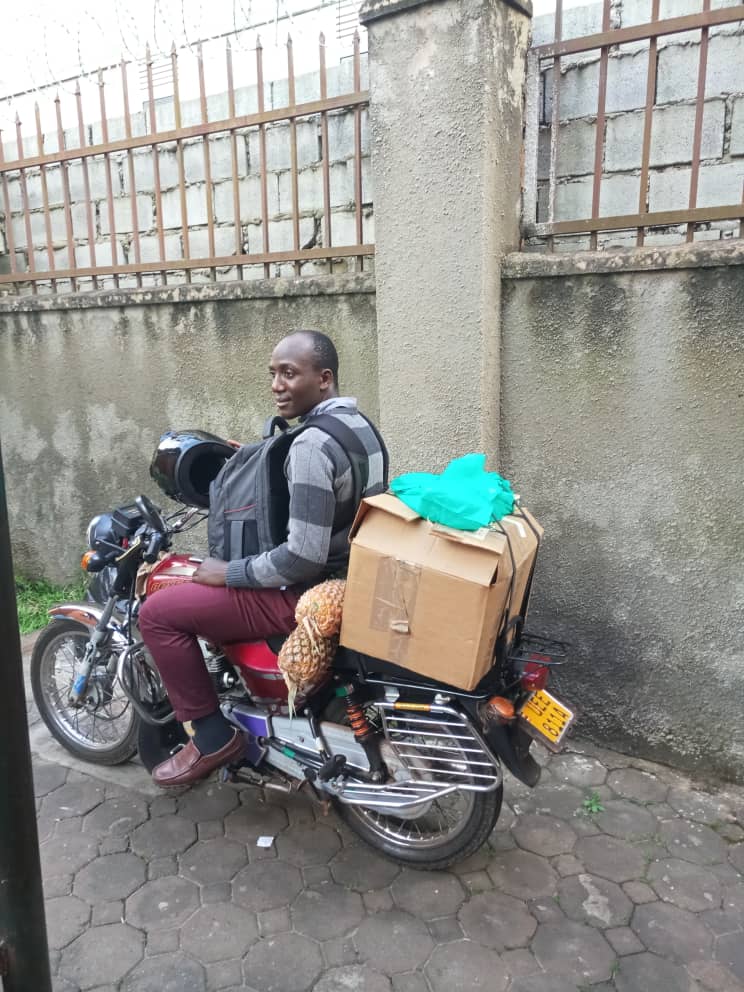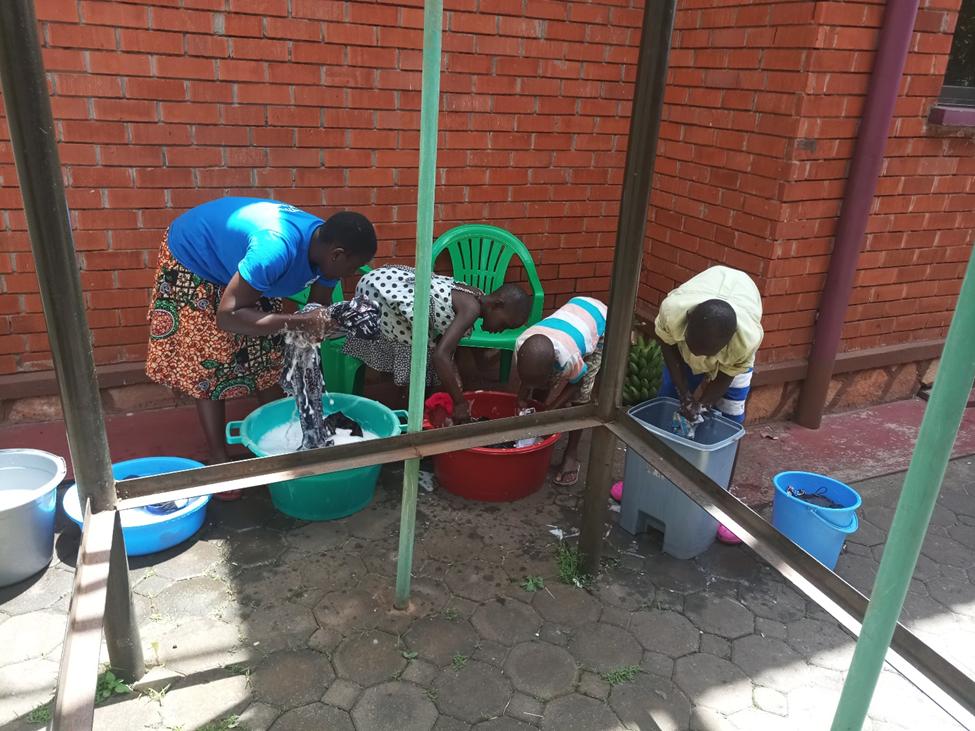 In conclusion this time has been a very fruitful time with the children, just seeing the smiles on their faces, the joy of the word of God in their lives and their comfort in now asking questions where they had not understood before. We have become a close-knit family with all the children in the program!!
Reaching Beyond Words Uganda continue to say 'Apwoyo Matek', 'Webale Nyo', 'Asante Sana'(Thank You) to all our prayer partners, donors and sponsors. May God bless our sponsors, donors and prayer partners abundantly.
Yours in Jesus Christ the Uganda Reaching Beyond Words Staff