Hello Again from Sunny Ethiopia,
Greetings to all of you from here at the Ethiopia Reaching Beyond Words NGO. We are always we very glad to share with you our ongoing work of ETH RBW NGO.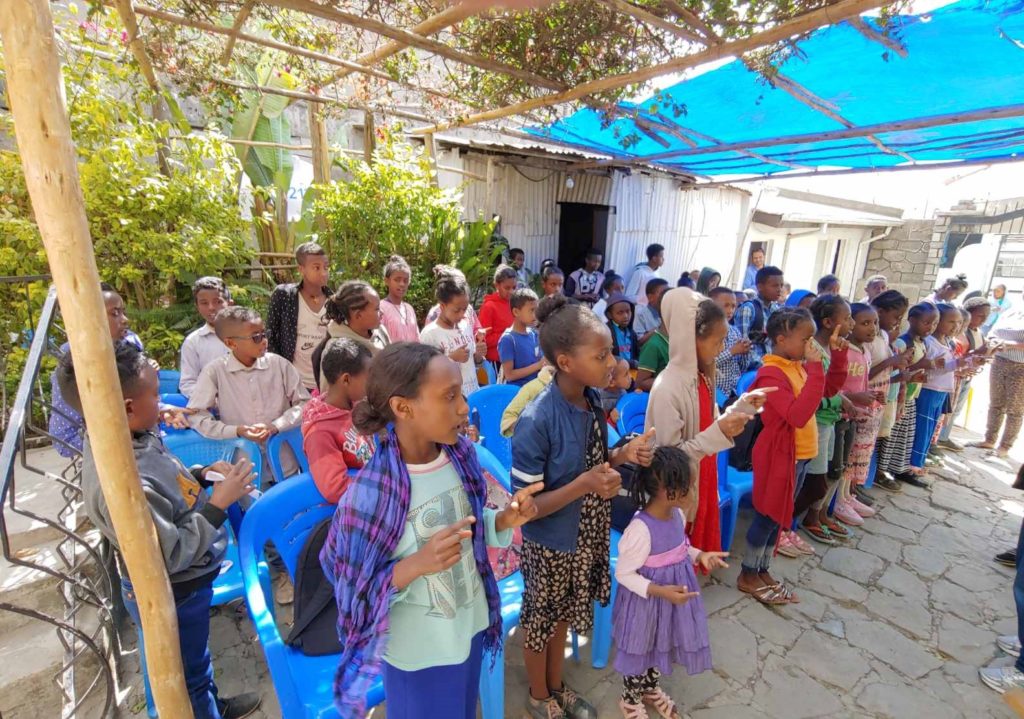 For the month of February 2020, we have had a great time. Brother Burt visited us, it was such a profitable time with the children in the program and their families. He was sharing with the families about the reality of God by explaining from the Tabernacle, about Eternity. Both Children and their Families were very happy, and we thank God for our Brother's commitment and his willingness to be part of the mission to Ethiopia. May God bless him and our sister Nancy because of their great help and prayer that helps this work continue. A song the children sang, here is the link to hear it. The words of the song are: The Love of Jesus is so wonderful, the love of Jesus is so wonderful, Oh , Oh wonderful Love, this verse is repeated. So High can't get over it, so low can't get under it. Oh the love of Jesus is so wonderful!! https://1drv.ms/v/s!Anosis2iKl6EvDeN7AGd2cCqGABJ?e=RtF9pX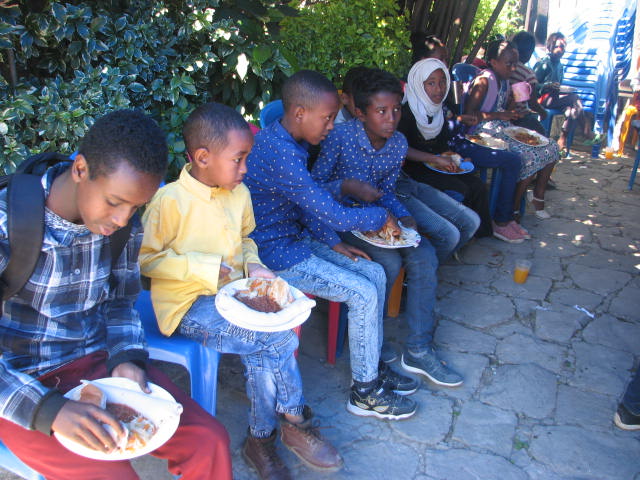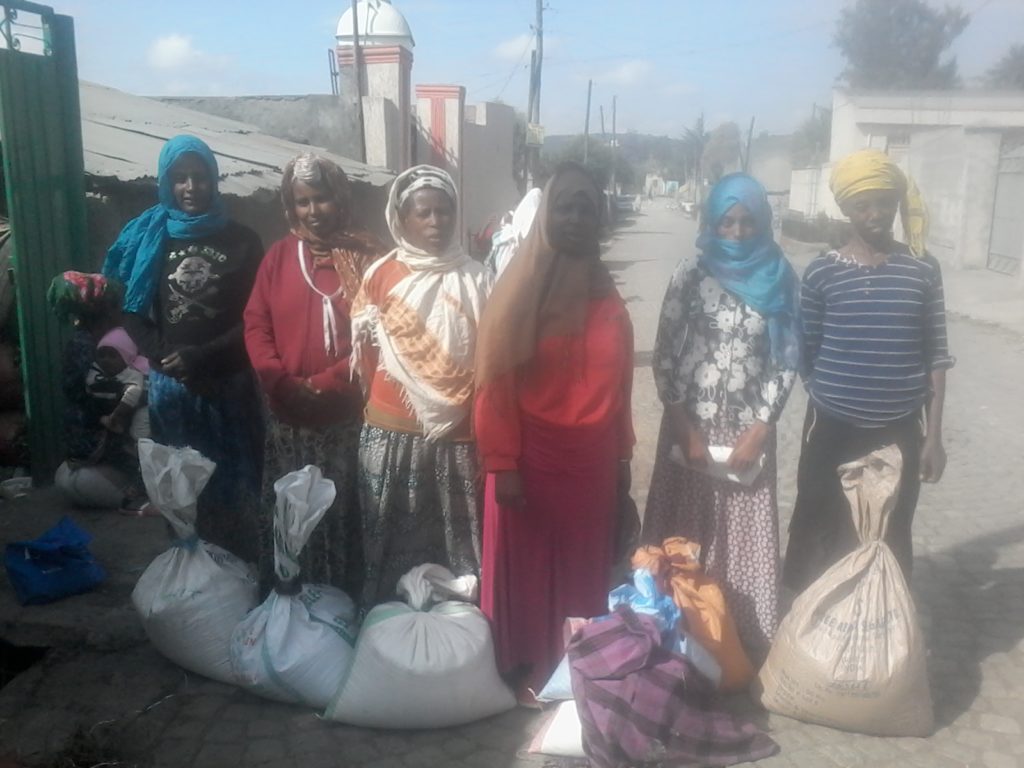 Our Children are continuing their Academic schooling and are in their second semester, our supported widows are continuing with their small businesses with hard work. It's so rewarding to see them making a living and living sustainably. Currently 5 Widows are supported by Sister Shewaye Yalew, with seed money to start their businesses after they have received the vocational training from Reaching Beyond Words. May God bless her.
All the rest of our work is continuing with progress.
We know that this work would find it difficult to function without your support, therefore we would like to say God bless you for all your Lovely Sacrificial support.
There are two beneficiaries in the program that we thought you might like to meet. There is Yabesira Abereham and Tesefaye Alemu.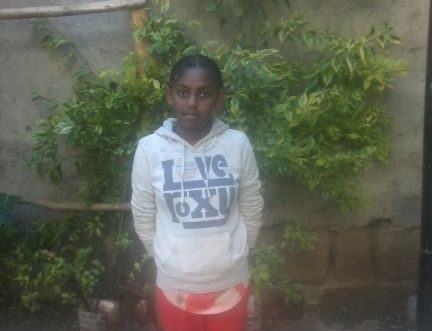 Let us first meet the young lady Yabesira, she is 13 years old and in 7th grade. She really likes to study Amharic and history. She lives with her mother. Her mother's name is Tadelu Belete. Her mother works in different places washing clothes and working on the streets cleaning roads. Her father and mother divorced many years ago, so the only income she has is what she can find to do for work. Yabesira's mother makes about 900.00 birr per month, which is approximately $30 a month. Yabesira enjoys helping to prepare food. She would like to be in the future a Doctor or Teacher.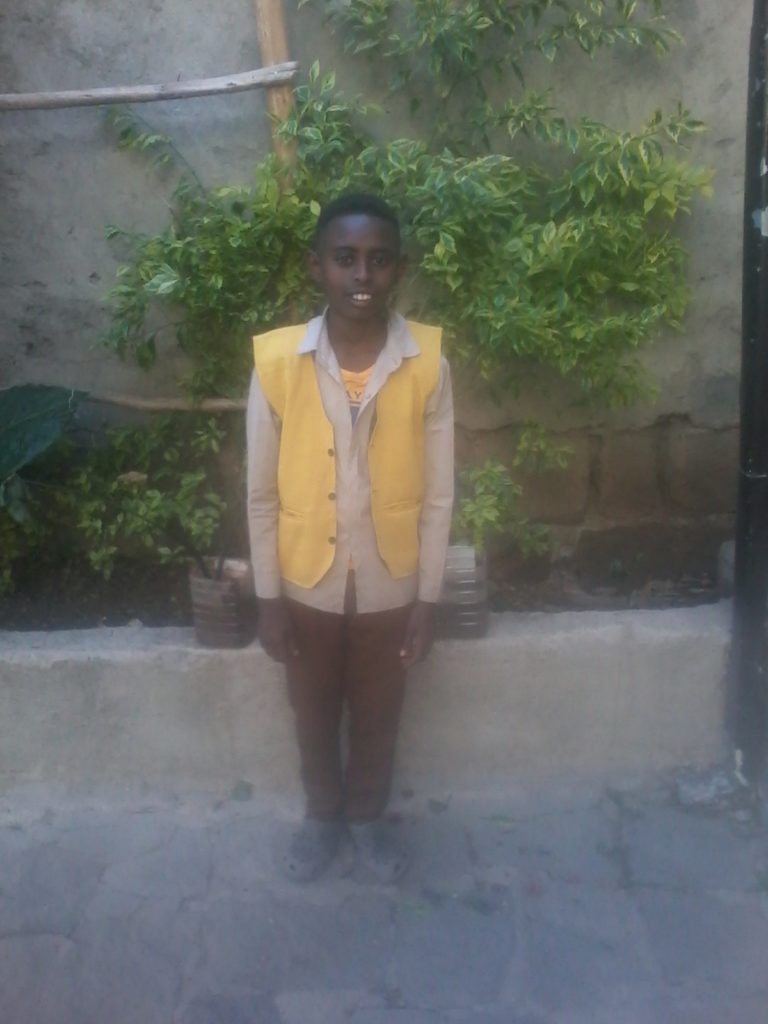 Our young man's name is Tesefaye Alemu, he is 13 years old. He is in 8th grade and really likes to study physics and chemistry. He also enjoys playing football(soccer). Tesefaye lives with his mother. His mother's name is Asefu Hailem.  His father died a long time ago. Tesefaye is an only child.  His mother's monthly income is 1200.00 Birr. This means approximately $39 a month.
Tesefaye would like to be an engineer one day. He and his mother are born-again Christians. He also likes singing
God Bless You All.
Brother Jemal and the Ethiopia Reaching Beyond Words NGO Staff